Scotland's Economy
This week: 05/4/19
April 5, 2019 by charlottebarbour No Comments | Category Broadband, Economy, Employment
Fair Start Scotland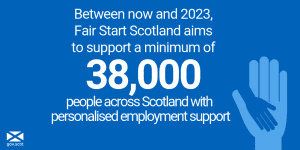 Fair Start Scotland celebrated its first anniversary this week. As Scotland's first, fully devolved employment support service, Fair Work Minister Jamie Hepburn explains the aims of the service & the role it plays in delivering a fairer, more prosperous economy
Read more about Fair Start Scotland
Newton Rooms
Public Finance and Digital Economy Minister Kate Forbes was in Fort William to open the Newton Rooms, a new learning centre supported by the Inverness and Highlands City Region Deal, which aims to encourage young people to develop science, technology, engineering and maths (STEM) skills.
Read more about the Newton Rooms
Kype Muir Wind Farm
Energy Minister Paul Wheelhouse opened The Banks Group 26 turbine, 88 MW Kype Mu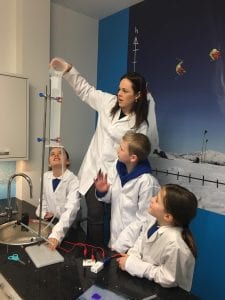 ir Wind Farm in Lanarkshire.
London Stock Exchange
Finance and Economy Secretary Derek Mackay was at the London Stock Exchange to strengthen links between it and the Scottish Government, helping to raise Scotland's international profile and promote Scottish business to international markets.
EIT Digital
Innovation Minister Ivan McKee welcomed the news that EIT Digital has set up a satellite office in Edinburgh.
"Our vision is for a Scotland where innovation is an intrinsic part of our culture, our society and our economy", said Mr McKee.  
Irish Trade Mission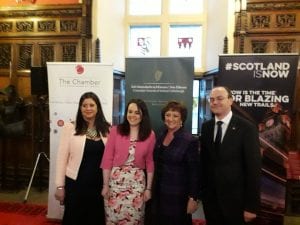 Edinburgh Castle hosted the Ministerial Reception for the Irish Trade Mission to Scotland, with Digital Economy Minister Kate Forbes representing the Scottish Government.
Comments