Scotland's Economy
Selling Scotland on the global stage
November 12, 2019 by Alan Bannon No Comments | Category Business, Economy, Employment, innovation
Scotl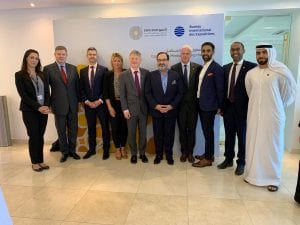 and is to be one of 192 countries represented at a global event aimed at driving innovation and collaboration across the world.
World Expo Dubai 2020 will showcase Scotland as a global trading nation and world-leading destination for business, education and tourism.
The World Expo is one of the world's longest-running and largest international events. It takes place every five years and lasts six months.
Partners from the business and academic sectors across Scotland, including Heriot-Watt University, will participate in the UK Pavilion.
Trade, Investment and Innovation Minister Ivan McKee said:
"We want to demonstrate to the world that Scotland is an open, welcoming and inclusive nation, with huge potential for trade and investment. The World Expo 2020 provides the perfect platform to reach out to a global audience with those messages, as well as to build on our diplomatic and business connections.
"This is a real opportunity for Scotland's businesses, and I'm delighted that at this early stage one of the country's leading digital creativity organisations – Soluis Group – has been selected to help deliver this major event by providing digital modelling services for the Expo. More opportunities for Scottish businesses will arise as this project moves forward.
"There will be a strong representation from our academic sector, with Heriot-Watt University taking a lead in demonstrating why our country continues to punch above its weight in terms of research, innovation and academic strength."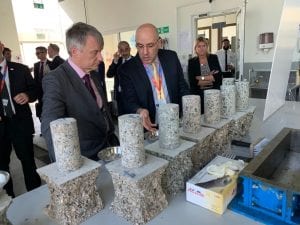 Soluis Group CEO Scott Grant said:
"We have been building a unique set of capabilities over several years and the Dubai 2020 project was one that we were especially keen to work on, as the ethos of the Expo and the legacy project is to drive innovation.
"There are fantastic long-term opportunities, with the Expo kick-starting a new wave of development around this innovation district. This has the potential to positively impact other major economies around the world who will be supporting these projects, and drive a renewed level of development activity in the Middle East."
Heriot-Watt University Acting Principal Julian Jones said:
"As one of the top universities in the Middle East, I am extremely proud that Heriot-Watt is part of World Expo 2020 in Dubai. We will make a vibrant contribution to the UK Pavilion and the theme 'Innovating for a Shared Future', focusing on robotics and AI as they influence all spheres of life, from healthcare to smart construction.
"It is a privilege to be part of this once-in-a-lifetime opportunity. We will be showcasing our world-leading research, radical innovation and education programmes on an international platform, strengthening our partnership with businesses and governments, while demonstrating our commitment to global sustainability."
Background
Soluis is an innovation-led visual engagement & digital media agency,  based in Glasgow. The company has been awarded the contract to deliver the District 2020 sitewide model  as part of Expo 2020 Dubai.
Tags: dubai 2020, ivan mckee, world expo
Comments