Scotland's Economy
Statement on US tariffs decision
August 13, 2020 by Ivan McKee MSP No Comments | Category Uncategorized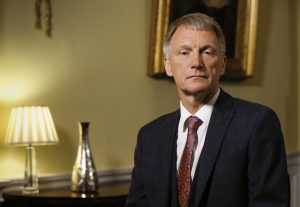 Responding to a decision by the US Government to maintain 25% tariffs on a range of Scottish products, including single malt whisky, cashmere, cheese and some wool items, Trade Minister Ivan McKee said:
"Scottish businesses are being hit hard by these tariffs and jobs and livelihoods are now at risk. I urge UK Ministers to step up engagement with their US counterparts as a matter of urgency. At the very least, they must put getting these damaging tariffs removed from key Scottish produce ahead of securing a UK-US trade deal.
"While the removal of the tariff on sweet biscuits will be a relief to Scotland's bakery sector, the continued extra charge on items including single malt scotch whisky, cashmere, cheese and some wool products means continued difficulties for Scottish exporters.
"We repeatedly urged the UK Government to make the lifting of tariffs a condition of entering trade negotiations with the US earlier this year, but it failed to do so.
"For too long, the UK Government waited for the EU to fix this issue for them rather than getting on and fixing it themselves. That prevarication cost months of sales for key Scottish exporters – including our shortbread firms.
"Having left the EU, the UK Government has the trade powers it wanted. Now it must use them. This is a first real test of the independent trade policy it wanted so badly.
"Every day that the tariffs remain in place is a further drag on Scottish businesses working to recover from the economic impact of coronavirus (COVID-19). We are clear that the UK Government must stop compromising Scottish economic interests and put getting these tariffs lifted ahead of a UK-US trade deal. "
Background
The tariffs were introduced in October 2019 after the US won a case at the World Trade Organisation over subsidies paid by European governments to the aircraft manufacturer Airbus.
Comments