Scotland's Economy
Advice for commercial property tenants during the pandemic
December 1, 2020 by Ben Macpherson MSP No Comments | Category Uncategorized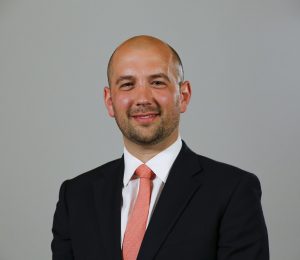 I have held a number of very useful meetings with various organisations, including the Federation of Small Businesses, on the challenges facing the commercial property sector in the course of the pandemic.
While many are familiar with the measures put in place it is apparent that this is not always the case particularly for smaller businesses and tenants who may not always be professionally represented. Therefore, as a reminder, please see below for more information on the measures put in place by the Scottish Government to protect commercial tenants during the ongoing Covid-19 pandemic
Anti-irritancy Provisions
By way of background, commercial leases can be terminated for non-payment of rent. The exact mechanism will depend on the lease but the legislation requires the landlord to issue a warning letter to the tenant. The warning letter pre-Covid had to give the tenant a minimum of 14 days to make payment of the outstanding arrears. If payment was not made, the landlord could then terminate the lease.
The new emergency measures extend the minimum period in the warning letter from 14 days to 14 weeks, and this minimum period applies to all commercial property leases and includes those where a warning notice may already have been issued. If a warning letter has already been issued, and the 14 days has not yet expired, then that notice will be invalid. This measure is designed to provide some comfort to tenants, knowing that landlords are not able to terminate leases where the financial difficulties may be – and currently probably are – outside of a tenant's control. The legislative provision for 'irritancy clauses in commercial leases: non-payment of rent or other sums' due can be found at Schedule 7 Coronavirus (Scotland) Act.
Initially this measure ran until September 30 but this expiry date has now been extended to 31 March 2021.
Code of Practice for the Commercial Property Sector
It is recognised that arrears could still be mounting up during and after the 14 weeks has expired, and that tenants could still be in a difficult financial position at the end of this 14 week period. Both landlords and tenants should therefore engage constructively with each other and seek early professional advice, as they deem appropriate, about how best to manage their specific situations. This leads on to the UK Government's Code of Practice for commercial property relationships during the COVID-19 pandemic, which the Scottish Government strongly supports and expects to be used in conjunction with the anti-irritancy measures.
The full Code can be found at https://www.gov.uk/government/publications/code-of-practice-for-the-commercial-property-sector.
This is a voluntary code and does not change the underlying legal relationship or lease contracts between landlord and tenant and any guarantor. However, the Scottish Government and the UK Government strongly urge landlords and tenants to utilise this Code, and for lenders to provide support as pro-actively as possible to enable tenancies to endure that were viable before the crisis took hold, in order to sustain jobs and maintain productive capacity. Tenants who are in a position to pay in full should do so. Tenants who are unable to pay in full should seek agreement with their landlord to pay what they can taking into account the principles of this code
The Code's objective for the commercial property sector during this period is simple: to provide the right support to those in the chain of commercial property payments – from customers to tenant businesses, commercial landlords and lenders – so that our economy can swiftly and sustainably recover. It is there to support businesses to come together to negotiate affordable rental agreements in these unprecedented circumstances.
The Code builds upon the discussions already taking place by giving those tenants and landlords affected by the crisis insight and guidance to come to mutually beneficial agreements, ensuring that best practice becomes common practice. Taken together with the anti-irritancy measures, the Code is there to help provide the breathing space for tenants to work with landlords and other partners on a plan for a sustainable future.
The Code's principles have the support of many representative bodies from both the landlords' and tenants' perspectives, including the Federation of Small Businesses as well as the British Property Federation, Royal Institution of Chartered Surveyors (RICS) and the British Retail Consortium.
The RICS have also introduced a Covid-19 Commercial Rental Independent Evaluation Service which may be of interest. Independent Evaluation is not a binding determination: it is a facilitated negotiation with an agreed rather than imposed outcome. It allows the evaluator to intervene and use his/her experience and sector expertise robustly to analyse and test the proposals made by the tenant, without deciding the matter, but to assist the parties to a make a responsible, commercial settlement as required under the Code of Practice. Please see further details at https://www.rics.org/uk/products/dispute-resolution-service/drs-services/covid-19-independent-expert-evaluation-service/.
These measures are, of course included in a raft of support mechanisms for businesses, which is under constant review, and regular updates can be found at https://findbusinesssupport.gov.scot/coronavirus-advice.
Comments