Scotland's Economy
EU funds replacement plan is a "power grab"
January 20, 2021 by Ivan McKee MSP No Comments | Category Brexit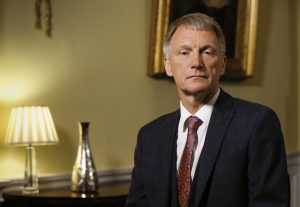 Statement by Trade, Innovation and Public Finance Minister Ivan McKee to the Finance and Constitution Committee on the UK Government's proposed Shared Prosperity Fund.
Thank you Convenor for inviting Professor David Bell and myself to the Committee today to update you on the replacement of EU Structural Funds in Scotland, the recently published Scotland's Position paper, and the UK Shared Prosperity Fund.
Like me you will have learned, over the weekend, that the UK Government intends to deliver on its own the Shared Prosperity Fund throughout the United Kingdom.
This is hugely disappointing and to be frank,  shows no respect for devolution.  It shows no consideration for the distinct needs of the people and places in Scotland, none of the promised ministerial engagement and no consultation with the people of Scotland.
Instead, the UK Government  plans to operate on a  UK-wide basis using the new financial assistance powers that were created through the UK Internal Market Act.  What we warned of with that Act has come to pass with alarming speed.
It is possible that much of it will be delivered by DWP and the Ministry for Housing, Communities and Local Government – a ministry which, according to the Treasury's latest statement of funding policy, has no locus at all in Scotland.
This is a power grab which disrespects the needs and interests of Scotland, the Scottish Government's powers and responsibilities and ignores the fact that we have  successfully delivered the previous EU structural funds since devolution, in partnership with local authorities, other agencies and third sector bodies, making a huge difference to communities and individuals all across the country.
I am sure the committee will want to know more of the detail of the UK Government's proposed approach.
So do I.
For over two years I have been asking the UK for clarity on the Shared Prosperity Fund.  I have written to lead UK ministers  over ten times in the past year alone, requesting meetings and information.  I only actually managed to speak directly to a UK Government minster for the first time in late November.
That does not mean we have not got on with trying to plan for the future.
Professor Bell will outline the work that has gone into developing Scotland's plans through the excellent work of the steering group that he co-chaired.
It is important that we recognise that these plans are based on robust evidence and a full, public consultation.
They also enjoy  strong support from stakeholders.
I would also like to assure the committee that these plans were also influenced and informed by  this Committee's report, published in October 2019, and I thank you for that.
Our proposals aim to address and reduce economic and social disparities within and between places and people in Scotland with four key themes at its heart: improving and empowering places; reducing poverty; increasing skills; and growing business and jobs underpinned by our commitment to wellbeing and net zero.
Our plans decentralise control of funding empowering communities and ensuring that that the money and authority for spending goes to the people and places that need it most.
 A monitoring and evaluation framework aligned to the National Performance Framework and focused on outcomes and outputs ensures public finances are utilised in ways that produce the best yield for regions and communities.
So what do we know of the  UK Government's plan by contrast? From April 2021 it plans to deliver a 12 month pan-UK interim fund of approximately £220 million. But there is no clarity on how this will be disbursed across the United Kingdom.  UK officials advise a prospectus outlining the aims and objectives of this Fund will be published in March. We have had no involvement in designing this fund to date.
Thereafter, a five year Shared Prosperity Fund will be delivered but again, we have little clarity on what the Fund will look liked.  The quantum is suggested to be £1.5 billion per annum across the UK but uncertainty remains around how much of this Scotland will get, who will benefit, how the money will be allocated, or how it will be disbursed.
This contrasts with the £183m per year on average across a 7 year programme required to replace the EU Structural Funds, ETC and LEADER that Scotland will no longer receive due to Brexit.
I have repeatedly made clear that I and Scottish Government officials stand ready to work on a pan UK basis on these future plans.. These offers have been ignored.
 Despite Scotland's long history of successfully delivering EU Structural Fund Programmes, the quality of our consultation and our published plan, and the hard work undertaken in Scotland to date, the UK Government is intent on ignoring the devolution settlements, setting aside years of experience and forging ahead with its own, as yet largely unknown, agenda.
It is all so unnecessary.
Funding of this nature should be decided upon by Scotland in Scotland – not by a remote Whitehall department with no understanding of our people, our culture, our needs.
Not because we can, but because that is what will work best for Scotland's interests.
We will continue to press for full Scottish Government control and to ensure an optimum policy and funding settlement for Scotland.
But I am sure you will agree this is far from optimal and my concern is that the people, projects and communities who need this funding most and who have most to gain from it, will lose out.
Tags: Brexit
Comments