Statistics
Agriculture Facts and Figures 2018
June 14, 2018 by resas No Comments | Category Uncategorized
Do you know how many sheep there are in Scotland? Or how much milk is produced? Or the size of the food & drink industry? These and many other key agricultural statistics can be found in the handy pocket-sized Facts and Figures card for the Agriculture Sector published by the Scottish Government on Thursday 14th June 2018.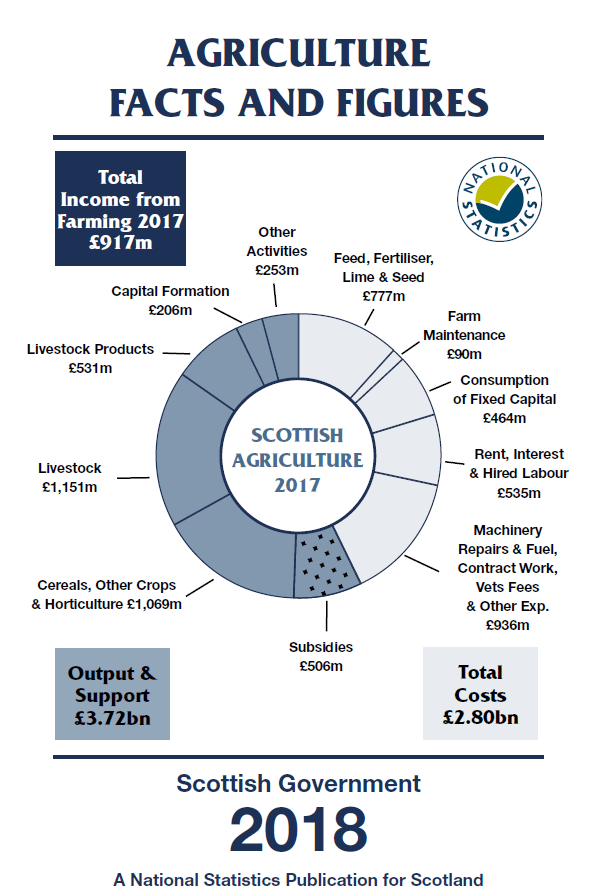 The 12-page leaflet brings together a wide range of information from the Government's agriculture analysts, and serves as a useful reference for information on Scottish agriculture.
Also published online was a spreadsheet containing a large number of tables of data, previously published in the annual Economic Report on Scottish Agriculture. A hard copy of the report has now moved to being produced every five years, but all the data are still being made available on the Government's website each year.
Comments