Statistics
Working as a government statistician – Anouska Pandya
January 9, 2020 by lyndseymiddleton No Comments | Category Public Sector, Uncategorized, Working in statistics
With the Scottish Government welcoming applications for Assistant Statistician posts, we have a series of blog posts by government statisticians talking about how they became Assistant Statisticians. We also have some fixed term opportunities available now. If you are interested in a fixed term opportunity, please submit your up to date CV to: statistics.enquiries@gov.scot
In this blog Anouska Pandya tells us about her experiences.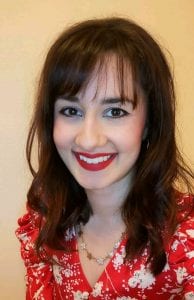 I had never thought that I would go into statistics. When I was younger I wanted to be an astronaut, but unfortunately being afraid of heights put a bit of a damper on that goal. I was (and am) still passionate about space, so I decided to go with the more grounded option of studying Physics with Astrophysics at university.
After securing my place on the course, I realised that I didn't feel ready to go straight to university, so I decided to defer my place and work for a year. During this year, I worked in both a banking call centre and in retail. I worked as a museum assistant while I was at university.
Throughout my degree, we were given statistical training to help us analyse experimental results. My final year Physics project – Advanced Data Processing for Nanoscale Magnetic Imaging –gave me a great opportunity to use statistical techniques to clean and correct the experimental data and analyse it to reveal results.
In 4th year I went to every careers event I could, but quickly started to get disheartened – it seemed that most recruiters for roles that I thought my degree would be relevant for were looking only for Engineering or Computer Science students. A relative saw that the Scottish Government was looking for Assistant Statisticians and sent me a link. I had a look and it sounded like a job which I'd really enjoy, and would give me the chance to use the analytical skills I'd developed.
I was a bit concerned that, although my degree was heavily numerate, I wouldn't be the right fit for the statistics group. Even though I'd had statistical training during my degree, I thought that I would be at a heavy disadvantage compared to those who'd studied Statistics, so I went to the open day to find out more. I was surprised to find that the Statisticians talking at the event came from a wide variety of backgrounds, and hearing that one of them had an ex-astronomy student in her team gave me the confidence to apply. Even though I didn't think I'd interviewed particularly well, I'd had a great time and was already planning to re-apply next year. I was surprised, but very happy, to hear that I'd received an offer, which was conditional on completing my degree.
I joined in August, after graduation. I'm posted in the Office of the Chief Statistician, where I manage the Forthcoming Publications calendar, work with the open data team to quality-assure datasets for statistics.gov.scot (our Open Data platform), coordinate learning seminars, answer queries addressed to the general statistics enquiries mailbox, and provide flexible analytical support as needed. I really enjoy having so much variety in my duties, and I feel that this gives me valuable experience and plenty of learning opportunities.
We're always encouraged to go to training courses and events, and I feel that the statistics group is really supportive of the continuous professional development of their members. I've really enjoyed my time in the stats group so far, and would definitely encourage anybody thinking about applying to join to do so.
Tags: careers, Office of the Chief Statistician, statistics
Comments