Statistics
Our response to COVID-19
May 28, 2020 by datasharingandlinkage No Comments | Category Research Data Scotland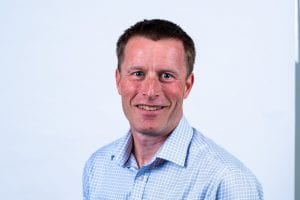 by Roger Halliday, Chief Statistician
I wanted to share an update on how Research Data Scotland is supporting the national response to COVID-19.
RDS's mission remains to improve the economic, social and environmental wellbeing in Scotland by enabling access to and linkage of data about people, places and businesses for research in the public good.
In response to the national emergency, a new data taskforce, of which I am chair, has been established. While Scotland have been delivering high quality research in a secure and ethical way for a number of years, the ambition of the data taskforce is to enable evidence-based policy and operational decisions in response to the current COVID-19 situation.
This will be achieved by building on and repurposing our existing and emerging data infrastructure which includes resources, expertise and capabilities offered by service delivery partners and partner organisations, including The Scottish Government, PHS (eDRIS), NRS, EPCC and HDR-UK, alongside representatives from the University of Aberdeen, University of Dundee, University of Edinburgh, University of Glasgow, University of St Andrews and University of Strathclyde. This builds on existing, accredited infrastructure and methodologies that enable us to maintain privacy and security while delivering outputs quickly.
Researchers will be able to carry out collaborative research and analysis that provides evidence for important COVID-19 related decisions, initially to support decisions on lifting social restrictions.
This group has identified key datasets that will help research to support decisions on lifting social restrictions, and the development of a plan for securing these datasets. This includes data on;
use of healthcare services
testing
care home residents
vulnerable groups
school pupils
Census data on work, family structures and commuting
An infrastructure has also been established to hold and link data securely, and to provide secure online access for collaborative research. This has been developed by the Public Health Scotland and Edinburgh Parallel Computing Centre, and offers a virtual analytical workbench to allow research teams to work on the same datasets from different locations.
Work is well developed to secure these datasets, meanwhile forthcoming emergency data sharing legislation will allow us to operate quickly, while ensuring that the data is accessed legally and ethically. We'd also welcome suggestions for additional datasets that may support emerging sets of needs.
For more information about accessing this data please visit ResearchData.Scot
Tags: COVID-19, linked data, statistics
Comments