Statistics
Working as a government statistician – Eleanor Swift
October 31, 2023 by Office of the Chief Statistician No Comments | Category Working in statistics
By Eleanor Swift, Assistant Statistician in Corporate Analytical Services

The Scottish Government has launched an external recruitment campaign for B1 and B2 Assistant Statisticians. Applications close on 13 November 2023. An information session to find out more about the application and assessment process will be held on Monday 6 November 2023 from 12:30 to 14:00. You might be wondering what statisticians do on a day-to-day basis. This blog series offers some insight into the diversity of roles available in the statistics group.

I have worked as an assistant statistician in the Scottish Government for nearly four and a half years, joining as a B1 in the summer of 2018. I joined straight out of my undergraduate degree, looking for somewhere I could use my quantitative analysis skills to help others.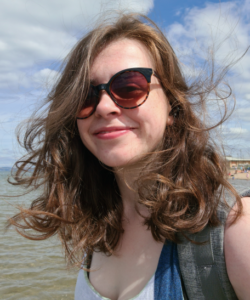 My first posting was in Education Analytical Services. Education is a busy area, with high levels of media and public interest and a high demand for statistics to support and inform policy. I primarily worked on statistics about school pupils, conducting the annual Pupil Census to gather information on their characteristics as well as data collections on attendance at, and exclusions from, school.

The statistics I produced on these went on to support a wide range of other analytical work across the public sector. They were used to provide context in statistics on pupil attainment, support school inspections, and to help the National Records of Scotland prepare for the national census, to name a just a few things.

The statistics were also used to support specific Scottish Government policy initiatives, for example being used to distribute funding for the provision of period products in schools and Pupil Equity Funding – money given directly to schools to help support pupils from deprived backgrounds.

Beyond producing the regular outputs that informed the above examples, a lot of my time was spent preparing bespoke analysis for a variety of ad hoc requests. These could range from responding to MSPs' Parliamentary Questions to providing monitoring data for international bodies to providing information on free school meal registrations for charities looking to provide school breakfast clubs.

After 18 months in post, right around the start of the first COVID-19 lockdown, I successfully secured promotion to B2. Remaining in the same team, I supported the Scottish Government's response to the pandemic alongside delivering my usual work.

Statistics I produced on pupil numbers had a wide variety of applications in the pandemic response. For example, being used to help determine how many COVID testing kits should be ordered for schools and informing discussions about social distancing in school buildings.

Another key part of my work at that time was swiftly adapting my school attendance data collection to the context of a global pandemic. Working with other analytical colleagues and partners in local authorities, I helped design new attendance markings for recording pupils' attendance and absence related to COVID-19. This was done at pace, with markings and guidance being available to local authorities and schools within days. This was much faster than the year the process for changes like that would usually take! Once the new markings were in place, I supported local authorities in ensuring they were being used correctly. This included providing new guidance as well as updating or creating new markings when needed.

Ultimately, the time came when I had to collect data and produce statistics on school attendance during the 2020-21 school year. There had been considerable challenges for attendance recording, not least widespread school closures, which created a variety of challenges in the data collection. Nonetheless, with the support of local authority and school staff, I was able to create high quality statistics which provided insight into the impact of the pandemic on young people in Scotland.

In spring 2022 I moved on from education to work in Corporate Analytical Services, analysing the Scottish Government's own HR data. It has been a substantial change from the public facing world of education, but the work is still incredibly impactful. Regular analysis I produce on our recruitment activity, for example, feeds directly into workforce planning decisions taken to ensure we can deliver for the people of Scotland in the best possible way. I am looking forward to continuing my career in the Scottish Government and getting a taste of work across a variety of policy areas!
Comments