Statistics
Working as a government statistician – Emma Sigfridsson
November 8, 2023 by Office of the Chief Statistician No Comments | Category Working in statistics
By Emma Sigfridsson, Senior Assistant Statistician in Homelessness Statistics and Analysis

The Scottish Government has launched an external recruitment campaign for B1 and B2 Assistant Statisticians. Applications close on 13 November 2023. You might be wondering what statisticians do on a day-to-day basis. This blog series offers some insight into the diversity of roles available in the statistics group.

I joined the Scottish Government as an Assistant Statistician in January 2021, bang in the middle of a global pandemic. You could say I was thrown in at the deep end as I joined the team responsible for collecting and compiling Scottish COVID-19 data. These statistics were often quoted by the First Minister in media briefings and in Parliament. It was exciting to switch on the television to hear her announce figures I had been working on less than 30 minutes earlier. The publication page itself was also the most visited webpage on the Scottish Government website.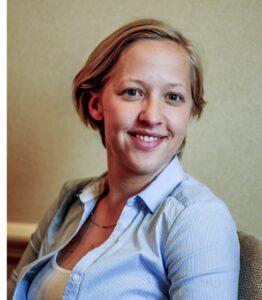 Every day, seven days a week, we received data from health boards about the number of hospital patients that were positive for COVID-19. We worked with health boards to quickly quality assure data, imputing where appropriate, for example if a data return was delayed. Trust in the data was crucial and we published details of any data issues for complete transparency.

Working in such a high-profile, collaborative environment was exciting. It was a great opportunity to learn about being a Scottish Government statistician. Collecting and analysing the data we published daily was generally not complicated. But, the pace of delivery, and the importance of its' quality is what made it such an impactful piece of work.
Having data so up to date and available to everyone was important during the pandemic. It meant Ministers could be completely transparent about their reasoning for decisions taken. It was also clear that it wasn't only our Ministers and policy makers that were reliant on our data, but also the public.

My team received a large amount of correspondence from the public. We received general comments and questions and requests for more data through Freedom of Information request. Part of my job was responding to these people. It was sometimes a simple explanation of where our data came from and what it meant. Other times we directed people to data published by others. For example, our colleagues at National Records of Scotland or Public Health Scotland. Occasionally it resulted in additional data being published. It was a useful way to understand if what we published was accessible or if there were ways we could improve. It was also reassuring knowing that what we published reached so many people.

Despite the very busy day job, I was pleased to find that I had time to build on my current skills through more learning. Continuous professional development is expected of statisticians throughout their career. This is something that drew me to the stats group. In previous jobs I have found I quickly get a bit bored when I've learned the ropes of the day-to-day stuff. So, alongside my role of gathering and communicating COVID-19 data I was able to develop skills in R coding, something that was completely new to me. I did an online course which I could complete at my own pace in between my other tasks. I also attended an in-house training course run by a colleague. After getting to grips with the basics, there is a great forum for asking questions and receiving support from other statisticians.

This learning was beneficial not only to my personal development but also to the wider team. We received a repeated request for additional analysis for the First Minister's speeches. Because the request was the same but needed to incorporate new data, I utilised my new skills to write code to automate this analysis. Sharing this with the team meant that we were always able to provide these figures on short notice and update as and when required.

All in all, working as a statistician with COVID-19 data was an exciting and impactful start for me at the Scottish Government. I am very positive about my future career as part of the statistics group. What I learned I have since taken with me to the policy area of homelessness where I'm continuing to work on analysis that makes a difference for the people of Scotland.
Comments