Marine
Monitoring and Evaluation of Spatially Managed Areas (MESMA) project – Final Conference, 8-10 October 2013, Lisbon, Portugal
December 4, 2013 by Paul Stainer No Comments | Category Marine Directorate Science, Marine Renewables
A 3-day conference of the "Monitoring and Evaluation of Spatially Managed Areas" project (MESMA) took place in Lisbon, Portugal to celebrate successful completion as well as to disseminate final findings and products. MESMA was a 4-year EU project worth of € 8.5m. MESMA's objective was to develop integrated management tools (concepts, models and guidelines) for monitoring, evaluation and implementation of spatially managed areas.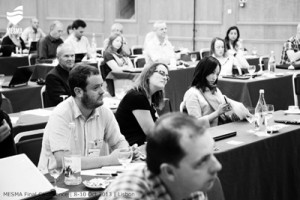 21 project partners from 13 countries and 9 case studies covered all marine areas of EU seas, with one case study focusing on the Pentland Firth and Orkney Waters Marine Spatial Plan (MSP). Kate Johnson; Sandy Kerr; Jonathan Side from Herriot Watt University coordinated the Scottish case study for this project.
More information about the project can be found in the project website www.mesma.org and all final products can be found here www.mesmacentralexchange.eu.
Copies of the presentations can be found here
Article by Andronikos Kafas
Comments