Marine Scotland
Musing the Multi-Uses in European Seas
December 7, 2016 by Marine Scotland Communications No Comments | Category Collaborations, Europe News, Marine Planning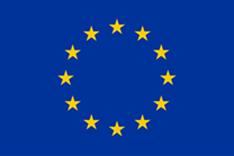 A team of experts, led by Marine Scotland, has embarked on a new project to look at how European seas are currently being used and what could be the real multi-uses opportunities. The Multi-Use in European Seas (MUSES) project, which will run until 31 October 2018, will review the existing processes used across the EU for marine and coastal development to ensure they are sufficient for the sustainable, multi-use of the marine environment.
The European Union (EU) funded project has been awarded €1.98 million, from the European Commission's Horizon 2020 programme, and will be undertaken by experts from: Poland, Germany, Italy, Greece, Portugal (Azores), Netherlands and Scotland.
There are a total of ten European partners working together on the MUSES project:
The Maritime Institute Gdansk (Poland)
THETIS SPA (Italy)
SUBMARINER Network for Blue Growth EEIG (Baltic Sea Region)
The Alfred Wegener Institute Helmholtz Centre for Polar and Marine Research (Germany)
Ecorys (Netherlands)
Fundação Gaspar Frutuoso (Portugal / Azores)
The Hellenic Centre for Marine Research (Greece)
The Institute of Marine Sciences – National Research Council (Italy)
The University of Dundee (Scotland)
Marine Scotland (Scotland)
The two year project aims to provide Regional overviews of the EU sea basins, including: Baltic Sea, North Sea, Mediterranean Sea, Black Sea and Eastern Atlantic. A comprehensive set of case-studies will also be conducted and analysed and an action plan will be put forward to look at how to: build on and reduce gaps in existing knowledge, identify impacts and risks and maximise local benefits while overcoming existing barriers.
Tags: Horizon 2020, Marine Planning, MUSES
Comments