Marine
Meet our scientists – Dr Ian Davies
October 24, 2017 by Marine Scotland Communications No Comments | Category Marine Directorate general, Marine Directorate Science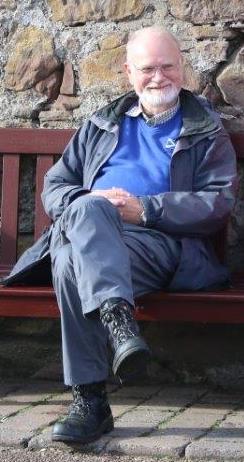 Who are you and what do you do?
I am Ian Davies, and I am Programme Manager for the Renewables and Energy Programme. There are two Groups in the Programme; one whose main job is to act as advisers to the Department for Business, Energy and Industrial Strategy (BEIS) on chemical discharge from the offshore oil and gas industries, the other which provides advice to the licensing authorities (Marine Scotland (MS) Licensing Operations Team, and D Energy Local Energy Consents Unit) on environmental aspects of renewable energy (wind, wave and tidal), and undertakes supporting research. We have active research interests in all parts of the Programme, an increasing number of PhD and MSc students, a variable portfolio of projects that we help commission from external providers, and we are partners in an increasing number of EU-funded projects. My job is to provide an environment in which all these competing calls can be met.
At a more corporate level, I chair the Marine Scotland Science (MSS) Health and Safety Committee, and take an active interest in training and staff development.
Why is what you do important?
What we do helps Scotland to make the most of its energy resources while maintaining high environmental quality. Renewables are part of the global answer to controlling climate change through decarbonisation of the economy. We are part of this huge global endeavour, and we can see the direct consequences of what we do in the construction of wind and tidal energy farms (wave will come later!). North Sea oil production is gradually decreasing, and our advice has contributed to keeping the North Sea free from gross pollution despite being the location of what continues to be the largest industrial sector in Scotland.
What's your career path been – how did you get here?
I came to the Marine Laboratory in Aberdeen direct from a geochemistry PhD in Edinburgh in 1974 as a Scientific Officer. I joined the Chemistry Section which was in the process of expanding from its base in nutrient analysis into metallic contaminants, such as mercury and cadmium in fish and shellfish. We had four research vessels in those days, and also large experimental programmes at Loch Ewe and elsewhere, so I spent quite a lot of time away from the lab. In the mid-80s, I had a three year assignment as Assistant to the Coordinator of UK Fisheries Research and Development on temporary promotion to Principal Scientific Officer (PSO), which greatly broadened my views of the work done in UK fisheries laboratories. I came out of that responsible for environmental aspects of aquaculture, including testing of sea lice treatments. Environmental effects of contaminants dominated the next years, with roles as member and chair of ICES Expert Groups and OSPAR Committees. Everything was ticking over just fine until about 2008 when I was asked to translate a Strategic Environmental Assessment for marine renewables into a research and management programme. For a while, I was a Programme of one person, responsible for both renewables and marine planning! Renewables was interesting, so I stayed and have built up a larger team over the last few years to address Scottish Government objectives for renewables.
If you weren't doing this, what do you think you'd be doing instead?
I would be retired! However, I would miss working with MSc, PhD students and younger members of staff, assisting them to mature and achieve. I would be able to spend more time on the small charity that my wife Ruth and I run, primarily working in Romania.
What's your favourite fishy fact?
Not very fishy, but definitely marine and very important for Scotland and renewables. Offshore wind energy is now significantly cheaper than nuclear energy.
And one fun fact about you?
I still try to play table tennis and badminton. I am waiting for someone to offer a quiet word of advice that really I am past it!
Further Information
Tags: renewables, research, science, STEM
Comments