Marine
Celebrating the Year of the Engineer with a father and son – Danny Copland
August 7, 2018 by Marine Scotland Communications No Comments | Category Marine Directorate general, Marine Directorate Science, Year of the Engineer, Year of the Young Person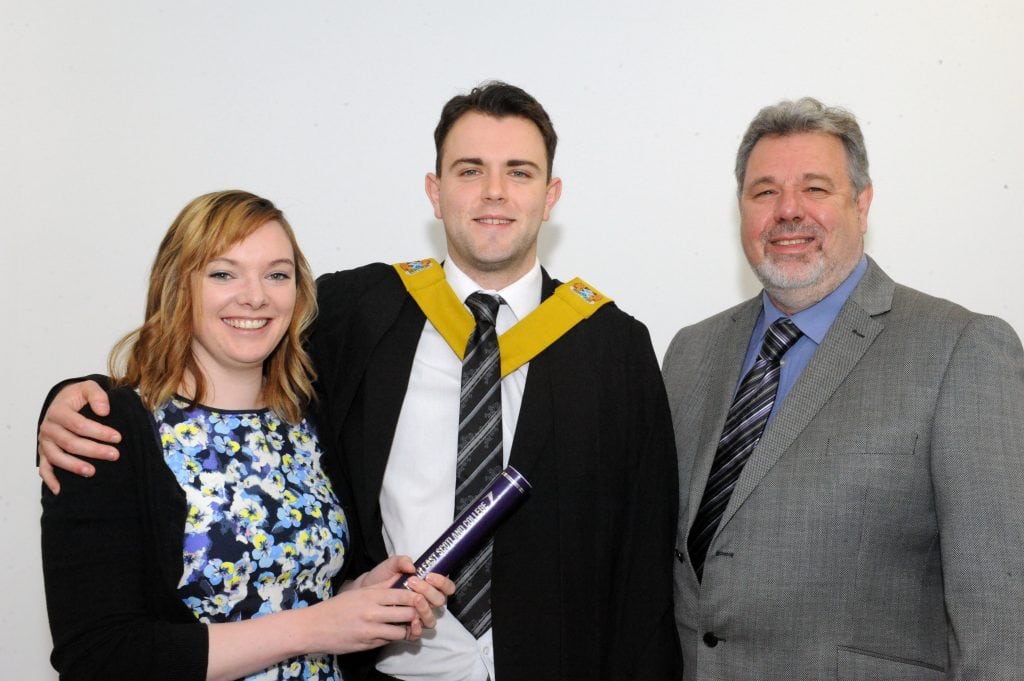 Last month, as part of our celebrations of the Year of the Engineer as well as the Year of Young People, we introduced you to one half of our father and son Engineering team – dad Phil Copland.
This month, as promised, son Danny Copland gets his own back!
Who are you and what do you do?
My name is Danny Copland and I am currently employed as an acoustics technician based at the Marine Laboratory in Aberdeen. I am part of the coastal and offshore fisheries branch within Marine Scotland Science and I have been in post for around a year and a half.
Why is what you do important?
I am part of a small band of individuals within the Science whose responsibility it is to look after certain key pieces of scientific survey equipment. We are responsible for the operation and maintenance of various systems aboard our research vessels Scotia and Alba Na Mara such as the Reson Multibeam system and the Simrad EK60 vertical sounder to name a few. These systems are essential survey tools, without which we could not hope to provide accurate stock estimates. I am also responsible for the maintenance of Scanmar catch control systems which are used extensively on our IBTS trips as well as the calibration of marine weighing balances. We also maintain the EDC (Electronic measuring boards) used aboard Scotia during fishing surveys.
What's your career path been – how did you get here?
My first job was back in 2007, I was employed for a year at the offshore rentals company Seatronics Ltd based in Aberdeen. I was employed as a workshop technician within their Rent IT subsidiary who supplied rental PCs and peripherals to the offshore industry. Here I gained a good working knowledge of computers and their upkeep.
I then studied law on a full time basis at Robert Gordon University in Aberdeen, graduating with my bachelor degree in 2011. However, after graduating, I decided that a career in the legal profession wasn't for me; I had more interest in the field of engineering.
After leaving university, I was offered another post with Seatronics Ltd, this time with their fishing division based in Peterhead. Seatronics Ltd were the main Scanmar dealership in the UK so I became proficient in the deployment and upkeep of the various sensor types. I also became accustomed to working with marine weighing balances as well as electronic logbooks. Although primarily based in the workshop, I would quite regularly be required to attend fishing vessels in the UK and Ireland to diagnose problems and install equipment. Seatronics sent me to NESCOL college on a day release basis and after two years I had received an HNC in electronics. During my time at Seatronics Ltd, I was in frequent contact with Marine Scotland Science as they operate a large amount of Scanmar equipment so I was familiar with their employees and how their sensors were being used.
After four years with Seatronics Ltd, I fancied a different challenge. It came to my attention that Marine Scotland had advertised a post within their Offshore fisheries branch in late 2016. From my time working with Seatronics Ltd I was interested in the work that was carried out at Marine Scotland and I felt that I possessed many of the requirements for the post, notably the requirement to have experience with Scanmar sensors, so I applied. Fortunately I was successful in my application and I began working with Marine Scotland at the start of February 2017.
What's your proudest achievement so far?
Due to the variety of tasks that fall on our group, I have had a steep learning curve. The number of personnel within our group has fallen and will continue to fall over the next couple of years as colleagues retire so there is added incentive that I learn as much as possible within the short time frame available. I took part in several trips, mainly aboard Scotia last year. My proudest moment derived from this in that I felt that I was able to contribute something valuable to each of these cruises.
Be honest – what's it like working with your dad??
As mentioned it has been a steep learning curve, however, this has been lessened by the fact that my dad works in the same group as myself and has done for the past 44 years!! It was my dad that encouraged me to apply for my current role and I must say that I am glad I listened to him. I enjoy working with my dad as he has a wealth of knowledge (Although he might not realise it!!) and he has patience in abundance which make it easier for me to learn. I feel very privileged to work not only with my dad, but also with everybody else I have encountered so far in my short time at Marine Scotland.
What would you say to any aspiring young engineers?
From my relatively short experience as an engineer, I believe that it can be an incredibly rewarding experience. However, on rare occasions, when things aren't working the way they should after hours of tinkering, you can sometimes find yourself questioning your choice of profession!! The one thing that engineering does offer you is variety; Every day is different and that is one of the things I find appealing about my job.
And one fun fact about you?
I am a keen football fan and I like to watch Peterhead FC at home, usually with my dad when I get the opportunity. However, after their recent showing in the play-off final, it has occurred to me that I must be a glutton for punishment!!
Further Information
Tags: Peterhead, research, science
Comments