Participation
Happy World Children's Day
November 20, 2023 by Children's Rights Team No Comments | Category Children & young people, Our work, Scottish Government insights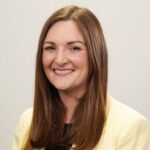 To mark World Children's Day 2023 we invited young people from the Scottish Youth Parliament to ask Ms Don, the Minister for Children and Young People and Keeping the Promise, their questions about the work to embed children's rights into Scots law. Here's what she said…….
On World Children's Day, can you give children and young people an update on the UNCRC (Incorporation) (Scotland) Bill's progress, and what the next steps are?
Firstly, Happy World Children's Day 2023! Thank you for continuing to champion children's rights, including the role that children and young people from Scotland played when the UK was examined by the UN Committee on the Rights of the Child in Geneva this year.
This day is important as it allows us to celebrate children's ability to change the world.
We're at an exciting time with the UNCRC Bill. The amendments to the Bill to address the Supreme Court judgment were published in September. The Equalities, Human Rights and Civil Justice Committee have recently finished looking at these and hearing what other people think about them, including children and young people who prepared two great videos for the Committee. Thank you to Together's Human Rights Detectives alongside members of the Children's Parliament, Scottish Youth Parliament and the Children and Young People Commissioner Scotland's Young Advisors for this evidence. You were clear, informed, and outlined what the children and young people of Scotland want from your Government.
We're hopeful that the Bill can now be considered by all MSPs in Parliament before the end of the year so that they can decide whether to accept the amendments and pass the Bill.
When implemented, how will this bill change the everyday lives of children and young people in Scotland?
When the amendments were published, the Cabinet Secretary for Social Justice wrote an open letter to the children and young people explaining what the amendments mean.
As you know the UNCRC Bill was passed by all of the Scottish Parliament in 2021 but couldn't receive Royal Assent due to a challenge to the Supreme Court by the UK Law Officers.
The Supreme Court judgment focused on whether the Scottish Parliament had the power to make the laws it wanted to in the Bill. It wasn't critical about our ambitions for children's rights. The Supreme Court judgment required us to amend parts of the original Bill to make the Bill work under the powers of the Scottish Parliament.
Our fix to the Bill means that the new ability to use the courts to enforce your rights will be available only when you experience a rights issue when you receive a service provided under a law passed by the Scottish Parliament. We tried very hard to find a way to also make it apply when you receive a service under a law passed by the UK Parliament that related to things that the Scottish Parliament can normally make laws about. However, the only way we could do this would make the legislation too difficult to understand and it might have meant that the Bill couldn't become law.
The amendments to the Bill have resulted in less coverage for your rights than we originally hoped to achieve.  It also means that the duties will not be as straightforward to understand as we had hoped. However, it's really important to point out that the Bill will provide extra legal protection for your rights that is not currently available in Scotland, or in any other part of the UK. It's also important to emphasise that, regardless of whether the legal compatibility duty applies, if children and young people have a worry about their rights, they should still talk to someone they trust about it so that those concerns can be addressed.
With this version of the bill having less coverage than the original in its protections of the UNCRC, what other measures are you taking to ensure our rights are properly upheld?
The Bill supports our vision of a country where children grow up loved, safe and respected so that you realise your full potential and where we all respect, protect and fulfil human rights and live free from discrimination.
I watched the evidence provided by organisations to the Equalities, Human Rights and Civil Justice Committee on Halloween. The best part was the suggestion made by children and young people that the UNCRC Bill was like a spiders web. They suggested the original UNCRC Bill was like a complete web that catches all the flies – or rights breaches. They then said the new version was a looser web that doesn't catch everything, but the fact it is there will help scare other flies away.  The Bill, just like the looser web, might have some gaps but it will still help prevent rights breaches from arising in the first place and some of the gaps could be filled in over time by passing laws by the Scottish Parliament rather than relying on old laws passed by the UK Parliament.
In addition to the web, there are other actions that we are taking now that will help to create a change in attitude over time so that you feel more empowered to claim your rights and the adults around you support you to do that:
We want the adults working for organisations like schools, hospitals, courts, local councils and the police to uphold and defend your rights. We have a new Skills and Knowledge Framework to help them build on their child's rights based practice. We have also funded 8 Public Authorities through our Innovation fund to explore bold ways to implement a rights based approach. We will also have guidance to help public authorities understand the Bill and what it means to them.
We want to make it easier for you to understand how to raise a concern about your rights and to have that dealt with in a child-friendly way. To help make this happen, we've provided funding to the Scottish Public Service Ombudsman to develop child-friendly complaints approaches and procedures that will launch in April 2024.
We want to make sure you don't experience a problem accessing your rights and that your voice is listened to by the adults supporting you and we hope that our work with Public Authorities achieve this. If our culture is rights-rich we shouldn't need to think about breaches – we can just think about how we want things to change and who can help us achieve this. If we work in partnership we will achieve the culture we all want.
What is the Scottish Government doing to ensure that all children and young people and the adults around them understand their rights and this Bill, and how are you communicating this in a child-friendly way?
I hope children and young people are already seeing and feeling change in their lives. We have been doing lots of work around raising awareness and understanding of children's human rights.
Our strategy for communicating to children and young people will be to ensure that they understand their rights under the UNCRC and encourage them to raise their concerns with the adults around them if they think their rights have been breached – and to do that regardless of whether the compatibility duty applies.
To try to ensure that children and young people are aware of their rights we're providing 3 years of national funding to UNICEF UK to offer their Rights Respecting School Award (RRSA) to all state schools in Scotland. RRSA is now in 76% of Scottish schools so you should hopefully be learning about and experiencing your rights when at school.
We also need to focus on raising awareness of rights among children who experience the greatest barriers to accessing their rights. The Scottish Government will be working with a range of different organisations to try to do that.
We have a UNCRC Communications Group that has been helping us to develop our communication with children, young people and their families. We will work with these key partners to share clear messages through a range of channels. For example, Young Scot has promoted UNCRC through their social media channels and the Children's Parliament have shared information through the Bookbug Bags. When we combine everything that everyone is doing I'm confident we will reach all children and young people and ensure they are able to access the information they need.
For World Children's Day, to celebrate our work on the UNCRC, can you explain how children and young people have been involved in the process so far?
I've already mentioned that, for me, World Children's Day is about celebrating children's ability to change the world. We should celebrate examples of where children and young people are involved in decision making processes. I see this happening across the work I'm response for and the wider work of Government. I want to say thank you to the Members of the Youth Parliament for championing this work and creating the Right Way resource that I know is supporting policy teams to meaningfully engage with young people.
At the Committee session the Cabinet Secretary spoke passionately about how children and young people have been involved in the journey to incorporation – and it has been a journey! The story stretches back to well before my time as a Minister. Our 2021-24 Action Plan outlines all the ways children and young people have been involved from 2009, such as the Annual Cabinet Meetings, your contribution to the UN's Concluding Observations, and your sustained engagement with the Children's Rights Unit. Members of the Scottish Youth Parliament met with officials working on the Bill in June to provide views on the options for amending the Bill and these views were important in steering us to a final decision on that.
I had the privilege of attending this year's Annual Cabinet Meeting with the Children's Parliament and the Scottish Youth Parliament. One of the Members from SYP gave an impassioned speech on the UNCRC Bill that was a timely reminder to never give up. I remember his opening remarks "If at first you don't succeed. Try, try again. Is something we are taught from nursery age. We are told it to make us resilient, to make us ambitious, to make us never give up."   In many ways, this intervention propelled us to keep pushing forward with our amendments.
I just wanted to finish by saying it's impossible for me to know everything that you are doing to make this country a better place for your peers and for future generations but I know that so many of you are involved in processes of change: from school pupil councils, to youth volunteering, to your activism on social media. We need to keep reaching those children and young people who need access to their rights most. Our journey is at an exciting moment, but we still have a road to travel.  Thank you again, and have a great World Children's Day.
---
Read more blogs on children's rights and participation.
Tags: children's rights, Minister for Children and Young People and Keeping the Promise, Q&A, SYP, UNCRC, world children's day
Comments