Planning and Architecture
Designing Places Student Competition
December 5, 2019 by planningarchitecture 1 Comment | Category Uncategorized
10 years
This year celebrated 10 year of the Designing Places Student Competition. Click here to see a short film celebrating 10 years of the competition.
To mark the 10th Anniversary of this year's competition, we wanted to do something special. So, for the first time ever – we took students 'on site' to Clydebank, West Dunbartonshire. This is a place which is undergoing significant transformation. Plus, as a special treat, the Council arranged a private tour of the iconic Titan's crane for the students. Even at the height of 150 feet the students were still encouraged to draw! We are grateful to both the Council, and the local volunteers, who gave up their time to allow all of this to happen.
But not only that, another first that happened, in the history of the competition, was that the day was attended by a Councillor – Diane Docherty, Convenor of, and Spokesperson for, Housing & Communities together with a number of her Officials – led by Pamela Clifford (Planning Services Manager) – all purely because of their passion for place and desire to get involved.
2019 theme
This year's competition was themed with the Scottish Government's Simplified Planning Zone pilot projects and applied a new Smart Design approach to masterplannig. The event was held in April and led by Susie Stirling (Head of Placemaking & Housing) with support from Kristen Anderson (Senior Planner), Rowena Statt (Anderson Bell Christie) and Ian Alexander (JM Architects). There was a guest lecture from Paul Stallan (Stallan Brand Architects) which spanned from a 'dream' to the 'detail'. and, on this occasion, we had assistance from Mridusmita Devee (formerly Strathclyde University) who received a Special Prize at the 2017 competition and was invited to assist at this year's Awards.
In addition to Rowena and Ian – Judging was provided through Ian Gilzean (Chief Architect) together with Diane and Ashley Mullen, the Council's Place and Design Officer.
All of the students entered into the spirit of the event – and worked hard at producing inspiring solutions.
Winning team
The winning team called themselves 'Blue Planet'. Their masterplan captured a good sense of imagination. Their layout and proposed building blocks were held together through a strong public realm vision and impressive drawings.
• Jiayi Guo – University of Glasgow
• Tung Son Cao – Glasgow School of Art
• Mohammed Lawal – University of Dundee
• Callum McChesney – Robert Gordon University
• Karolina Krajcikova – University of Edinburgh
The day was concluded by Ian Gilzean (Chief Architect). Together, everyone worked hard to create a great day and the feedback has been superb. Thank you to everyone who took part!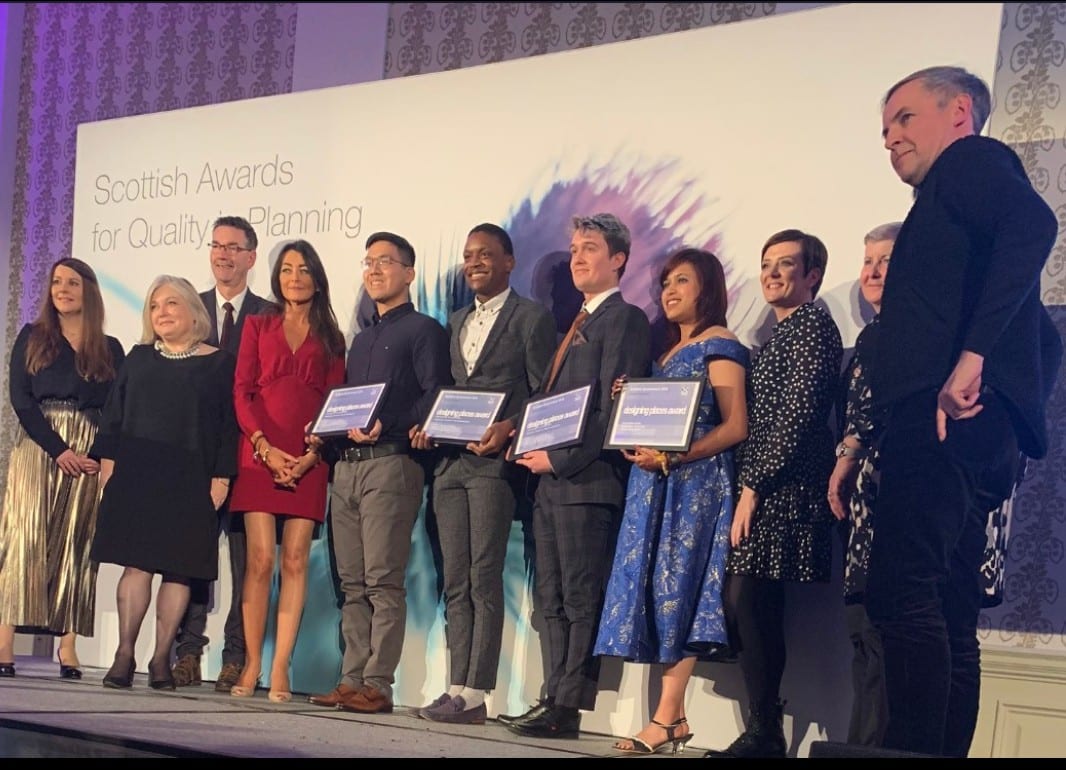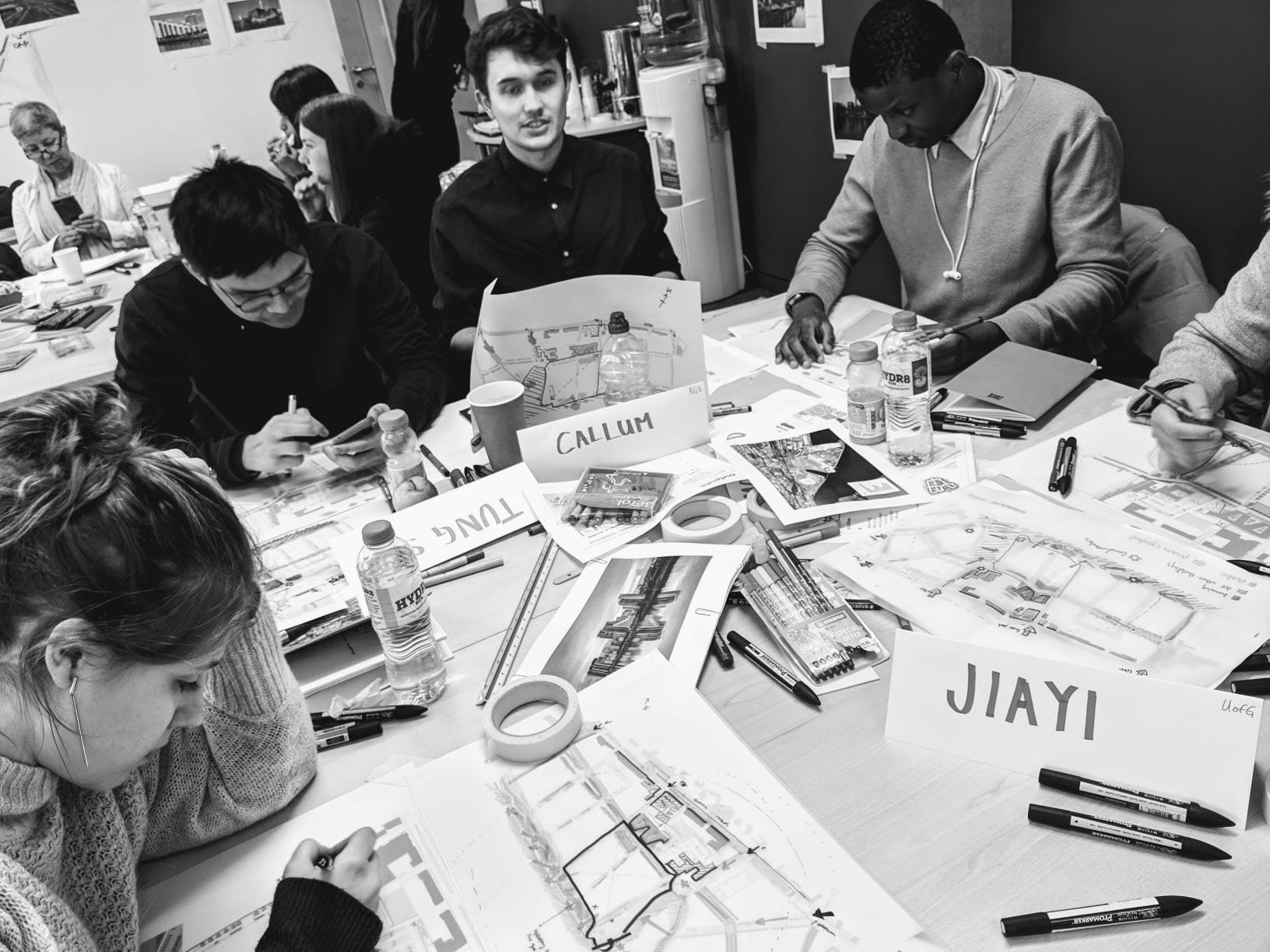 Tags: Architecture and place, creating places, Placemaking, planning, planning awards
Comments