Public Procurement and Property
A great year for Procurement People of Tomorrow
January 26, 2018 by Eddie Chapman No Comments | Category Procurement People of Tomorrow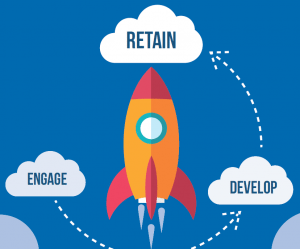 2017 was a great year for Procurement People of Tomorrow (PPoT). We're really proud of all we achieved:
National public sector survey – we contacted all public sector bodies in Scotland to find out how many new entrants there are in public sector procurement and received over 100 responses.
We established the PPoT Working Group. It's made up of ex and current Modern Apprentices and graduates to continue the work of PPoT – promoting procurement as a career choice and supporting new entrants across the public and private sectors.
We had our own stand at Procurex 2017 and even hosted a breakout session to discuss how to retain talent and network with peers.
What's in store for 2018?
We've got loads of exciting work planned for the coming year, including:
Creating a procurement school and career advisors pack
Building a PPoT website
More engagement with the private sector
More peer networking
Promotion of procurement graduate and Modern Apprenticeship schemes
What is PPoT?
It's a Scotland-wide partnership programme involving both the public and private sector. We aim to create and retain our future procurement and commercial talent.
Get in touch!
New to procurement? Want to find out more about PPoT or how you can get involved? We'd love to hear from you. Simply email Rachael Hughes at Rachael.hughes@gov.scot.
Tags: Graduates, Modern Apprentices, Modern Apprenticeships, PPoT, private sector, Procurement People of Tomorrow, Procurex 2017, Procurex Scotland, public sector
Comments