Public Procurement and Property
Celebrating Scottish success at the UK National GO Awards
September 20, 2021 by Melissa Reilly No Comments | Category Best practice, Go Awards National, Procurement news, Scottish Procurement, suppliers, UK National GO awards
We are delighted to announce that Scottish Government along with three other Scottish organisations were successful in picking up awards at the prestigious UK National GO Awards.
Well done to Warmworks Scotland, Perth & Kinross Council and NHS National Services Scotland – along with all of the other Winners and Finalists.
This fantastic achievement is a celebration of the #PowerOfProcurement in Scotland, demonstrating the very best public procurement activity through best practice, innovation and sustainability in action.
Back in August, we published a blog featuring short case studies of the Scottish organisations shortlisted as Finalists at the UK National GO Awards and below we have a round-up celebrating the winners:
First of all, Scottish Government was successful in being involved in two wins in partnership with Warmworks Scotland. The contract management team within Scottish Procurement won the 'Supplier Relationship Management' award for their management of the Warmworks Scotland contract. The judges noted that Warmworks Scotland was "previously a standout category winner at the GO Awards Scotland ‒ and has been pivotal in delivering warmer homes and tackling fuel poverty".
Warmworks Scotland (with Scottish Government) picked up the 'Best Contract Delivery' award. Here they are at the awards ceremony looking delighted with the result!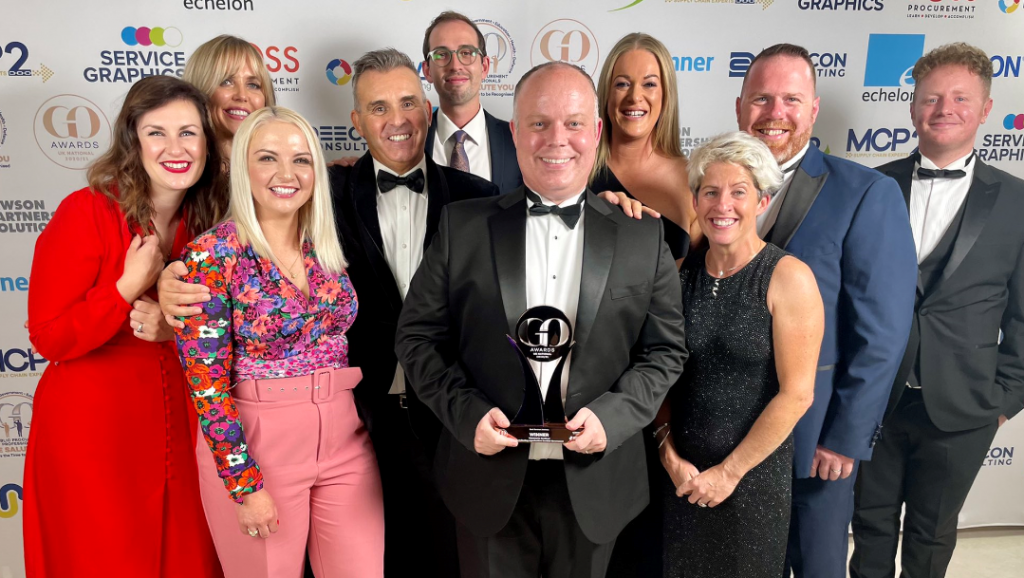 "Warmworks Scotland is a joint venture partnership between Changeworks, Everwarm and Energy Saving Trust that was set up in 2015 to deliver the Scottish Government's national fuel poverty scheme, Warmer Homes Scotland. The scheme provides insulation, efficient heating and renewable technologies in the homes of people across Scotland who are struggling with the cost of high energy bills. The scheme receives up to £32 million per year of Scottish Government funding and is a key part of the Scottish Government's aim to tackle fuel poverty and make energy more affordable for all."
NHS National Services Scotland were awarded 'Highly Commended' in the COVID-19 Outstanding Response Award category for their delivery of the Louisa Jordan hospital in Glasgow.
Perth & Kinross Council also picked up a 'Highly Commended' award for the 'Social Value Award' for their innovative work in securing Community Benefits through the online 'Community Wish List'.
Entries are open until 7 October for the Scottish GO Awards which are scheduled to take place on 23 November 2021. Find out more at Home – Scotland 2021 (goawards.co.uk)
Public procurement in Scotland is:
– Good for Business and Employees
– Good for Society
– Good for Places and Communities
– Open and Connected
For further information on Scotland's Public Procurement Priorities please click here.
LINKS
Please forward any enquiries to scottishprocurement@gov.scot
Follow Scottish Procurement on Twitter @ScotProcurement
Follow Scottish Procurement on LinkedIn
Watch more Scottish Procurement videos on Vimeo
Tags: awards, Best practice, GO Awards, procurement, Public procurement, public sector, public sector procurement, Scottish Government procurement, Scottish Procurement, Scottish public sector, Suppliers, UK National GO Awards
Comments