Public Procurement and Property
Investing in public procurement professionals pays dividends for Scotland
August 23, 2022 by Guest Blogger No Comments | Category Scotland Excel, Training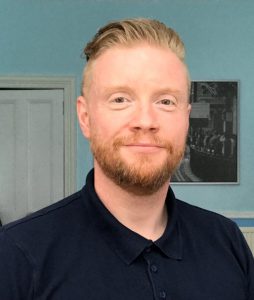 Guest blog from Christopher Gibson: Learning and Development Project Manager at Scotland Excel.
Scotland Excel is delighted to be delivering the Scottish Government's Procurement and Commercial Training Programme. As part of the national drive to boost the professional development of our public procurement community.
The programme is delivered by our award-winning Academy and offers something for everyone. If they're at the beginning of their public procurement career – or have been in the profession for some time.
Our procurement community is filled with talented, dynamic and forward-thinking processionals. Who put in place contracts, frameworks, and other arrangements that deliver benefits for Scotland's organisations and their end-users.
The sector is unfortunately facing challenges like skills gaps, staff retention and attracting talent. It's vital that we develop a pipeline of new talent. To build the skills and knowledge of those working in the sector and ensure the future capability of public procurement.
The Procurement and Commercial Training Programme is delivered through workshops at three different levels.  With courses that can be tailored to meet the needs of specific organisations.
Ultimately, the programme provides training in core and advanced procurement skills. Equipping our community with the skills they need as they progress through their procurement career.
Scotland Excel's recent intake of graduates will be among the first to benefit from these courses, which will fast track their technical knowledge as they gain experience.
The courses are designed for:
beginners (introductions to public procurement and negotiation)
those developing (driving value for money and practical negotiation)
professionals who are more advanced (category management and strategic sourcing.)
There are currently 20 courses aligned to the national procurement competency framework. Which consider the skills, knowledge and development needs of practitioners within a Scottish public procurement context.
The programme is available to anyone working in the public sector in Scotland. Including housing associations and registered charities.
All courses are delivered online by an experienced trainer. They are supported by discussions of real-life case studies and detailed training notes.  Further details about the programme, including links to information about all 20 courses, can be found on our website.
These one-day workshops are now available to book:
Introduction to public procurement (Awareness / Foundation-level) – 25 August
Use of evaluation criteria for supplier selection and contract award – 15 September
Managing the tender process – 27 October
Value for money through cost / price analysis -24 November
Service level agreements / KPIs – 13 December
For more information on the programme, please contact the Scotland Excel Academy Team: academy@scotland-excel.org.uk
---
For further information on public procurement in Scotland please visit www.gov.scot/procurement
Please email enquiries to scottishprocurement@gov.scot
Follow us online:
Tags: Public procurement, Scotland Excel, training
Comments