Rural and Environment
Programme for Government 2018/19: Environmental commitments
October 3, 2018 by Roseanna Cunningham MSP No Comments | Category Climate Change, Environment
Following the announcement of the 2018/19 Programme for Government, I've set out my key commitments to target the most pressing issues facing Scotland's environment today.
From plastics and waste to marine protected areas, I've provided a brief round-up of the measures being taken to address these issues.
Plastics and waste
We've all seen the damaging effect today's throwaway culture is having on our environment – something the Scottish Government has responded to by issuing a hard line on tackling waste.
Building on our work to reduce, reuse and recycle waste, we've appointed an Expert Panel on Environmental Charges and Other Measures. The Panel will work to identify the bold actions we need to take as consumers and producers to challenge our throwaway culture, including actions on disposable cups and plastic straws.
In early 2019, Scotland will host an International Conference in Glasgow on improving and protecting our marine environment, focusing on reducing the level of marine plastics in our seas.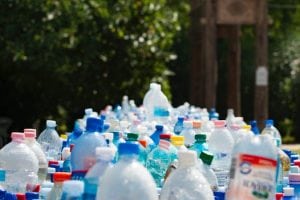 Cutting litter and pollution could reap significant economic benefits by developing the circular economy, and we've therefore asked people for views on how a deposit return scheme for drinks containers should work.
The views shared with us will be used to help design an effective system that will work well for everyone in Scotland.
I was also delighted to recently announce a further investment of £1 million – double the commitment of £500,000 set out in the Programme for Government – is now available to support solutions in marine plastics capture, collection and recovery.
This includes funding from Marine Scotland to trial demonstration technologies in Scotland, aimed at addressing the issue of litter sinks and the removal of plastics from our seas.
I'll also be taking the next step of moving beyond drinks containers and consulting on what additional measures should be considered to improve the use and reuse of other materials.
Learn more about our waste and resources policy.
Climate change adaptation programme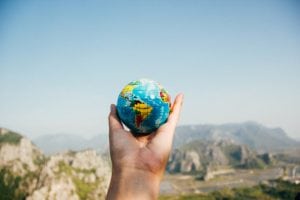 Inextricably linked to environmental waste is climate change, and I am committed to ensuring Scotland's communities, economy and natural environment remain as resilient as possible to this.
Building on our world-leading work on climate change mitigation is a new five-year Climate Change Adaptation Programme, set to launch in 2019.
Biodiversity fund
Our investment in the new Biodiversity Challenge Fund, worth up to £2 million, builds on our commitment to create and improve habitats for key species and encourage increased access to nature. 
I'm passionate about delivering Scotland's biodiversity strategy, and we strive to meet the 'Aichi' 2020 international targets.
Find out more about our biodiversity strategy.
Scottish Water
Scotland has always benefited from having access to some of the best quality water in Europe, and this is a privilege I'm eager to build on.
Therefore, in the coming year, Scottish Water will invest around £600 million in Scotland's water infrastructure. This will provide 1.35 billion litres of fresh, high quality drinking water every day, improving quality and resilience, and treating our waste water before returning it safely to the environment. 
We're consulting on the priorities for future investment by Scottish Water in the regulatory period 2021-27 and beyond. By working together, we can develop approaches to drainage with an aim to reducing the burden on the sewerage network, and therefore the need for expensive new infrastructure.
Retaining more water in rivers and soils means we can improve the environment, support biodiversity and take steps to join the international trend towards BlueGreen cities.
Marine Conservation
In a continued effort to protect the marine environment, I'm committed to carrying out a planned consultation on the creation of four new Marine Protected Areas. These will be among the first sites in the world created to protect the Basking Shark, Minke Whale, and Risso's Dolphin.
Alongside this, we're consulting on the creation of a national deep sea marine reserve, with the aim of this being in place by the end of 2019. This will protect some of the most vulnerable habitats and species on the planet, such as coral gardens and the Leafscale gulper shark.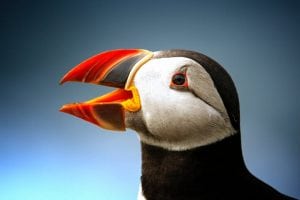 I also want to identify actions to address the significant declines seabird populations have suffered in recent years. I'll be introducing a new Seabird Conservation Strategy, and building on our work on plastics and waste I want to work with the fishing sector and coastal communities to develop proposals to tackle the issue of fishing litter and lost gear, which can impact the marine environment in a number of ways.
Animal welfare
In order to ensure we maintain high standards of animal welfare after Brexit, I've placed a particular importance on establishing an Animal Welfare Commission.
This will aim to provide expert advice on the welfare of domesticated and wild animals in Scotland. We'll also be taking steps to improve the efficiency and speed of which SPCA-protected animals are rehomed, and increasing sentences for serious animal cruelty – including attacks on police dogs, an initiative known as 'Finn's Law'.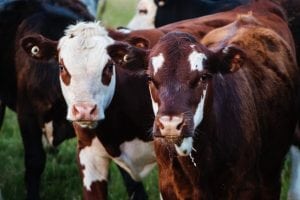 We'll continue work to introduce and reform licensing of animal activities – including animal sanctuaries, rehoming centres, breeding and the use of animals in public display or performance.
Improving Scotland's international reputation for high quality meat production will also be a key priority, and the Farm Animal Welfare Codes will be updated, alongside the introduction of compulsory video recording of slaughter in abattoirs.
Land Reform
I want to place an emphasis on encouraging and supporting communities in urban areas to consider opportunities to buy land and assets, and challenge the current ways in which Scotland's land is owned and used.
Community land purchases will be supported through our £10 million per year Scottish Land Fund, including extending it until 2021.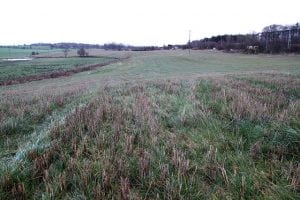 The Scottish Land Commission will continue to receive funding to help shape the land reform agenda, and in the year ahead it will publish papers on key issues such as land value capture and ways to make it easier for communities to own land.
The Commission will also publish codes of practice to help landowners and communities manage land in the most effective way, encouraging them to work together and promote change on the ground.
We also want to work together to develop more ways of bringing more vacant and derelict land into productive use. We'll progress land reform by continuing to promote the Scottish Land Rights and Responsibilities Statement, as well as working with landowners and communities to follow our Guidance on Engaging Communities in Decisions Relating to Land.
Crown Estate
I'm committed to ensuring communities will also benefit from the net revenue from the Scottish Crown Estate marine assets
We will continue to progress the Scottish Crown Estate Bill through the Scottish Parliament. The Bill allows for local control and decision-making over Crown assets, allowing wider socioeconomic and environmental benefits to be taken into account in land management as well as commercial interests.
Environmental strategy
Our ability to both maintain and protect Scotland's environment through bold actions has been supported by decades of EU action and collaboration: an achievement that Brexit places under threat.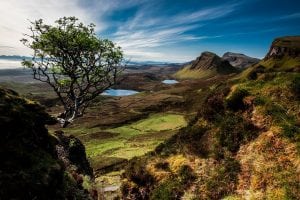 My reaction to this will be to continue to engage as much as possible over the next year on the strategic approach Scotland should take to environmental policy in the long term. I will be examining the actions we will need to take to safeguard the strong environmental protection and performance we currently have.
The feedback gained through the topical online discussion earlier this year is due to be published in late 2018. Further updates on the discussion of this strategy will be posted on this page.
Tags: animalwelfare, climatechange, environment, marine, pfg, plastics, programmeforgovernment, rural, ruraleconomy, scottishwater
Comments