Rural and Environment
This week: 7/6/19
June 7, 2019 by admin No Comments | Category Climate Change, Environment
Food and Drink exports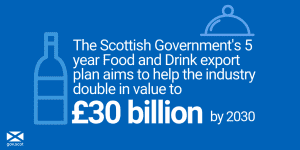 A second phase of the Scotland Food and Drink Export Plan has been announced – to help the industry to achieve its overall aim to double turnover value to £30 billion by 2030.
The Food and Drink Export Plan is supported by £4.5 million OF joint funding from the Scottish Government, industry and Scottish Development International. This second phase of the plan will last from 2019 to 2024.
The funding will help Scottish companies take their products into new and existing markets, and 'in-market specialists' will be employed to offer expert advice, forge stronger relationships with buyers and encourage Scottish businesses to develop new products.
Read more about the Scotland Food and Drink Export Plan
Protecting Scotland's Seas
The Scottish Government has proposed four new Marine Protected Areas (MPAs) which would make Scotland the first country in the world to provide designated areas of protection to minke whale and basking sharks.
Covering a combined area of more than 13,000 sq km, the new MPAs would also protect Risso's dolphins and a wide range of biodiversity and geological features.
The Scottish MPA network currently covers 22% of our seas and consists of 231 sites. The network supports nature conservation, protects our historic marine sites and helps develop new approaches to marine management.
Launching a consultation about the plans on World Oceans Day, Minister for the Natural Environment Mairi Gougeon said:
"It is our duty to help protect and enhance our marine environment so that it remains a prized asset for future generations. Not only are they fundamental to our way of life, they provide habitats for a huge diversity of marine wildlife and it is vital that we ensure appropriate protection for them.
"Scotland's seas account for 61% of the UK's waters and are internationally recognised as being important for whales, dolphins and basking sharks. These MPAs would offer additional levels of protection to these species, and ensure the MPA network is fully representative of Scotland's marine diversity.
"World Oceans Day is the perfect time to celebrate and acknowledge the valuable cultural and economic role of Scotland's seas and I would urge everyone to consider the evidence that has been presented along with the consultation, and share their views on the expansion of Scotland's MPA network."
South of Scotland Enterprise Bill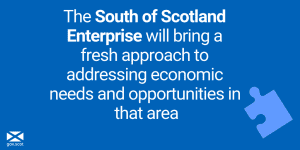 Legislation was passed in the Scottish Parliament on Wednesday to introduce a new enterprise agency for the South of Scotland, as introduced by Rural Economy Secretary Fergus Ewing. The South of Scotland Enterprise aims to improve access to skills and training, support entrepreneurship and town centre regeneration and develop tourism opportunities across the South of Scotland
Read more about the South of Scotland Enterprise
Improving public path initiative
Environment Secretary Roseanna Cunningham highlighted the success of the Improving Public Path initiative.
More than 100 miles of new and improved paths will be created across Scotland as part of a scheme to boost outdoor access.
Scottish Natural Heritage (SNH) is celebrating the construction of hundreds of routes through Improving Public Access (IPA), part of the Agri-Environment Climate Scheme.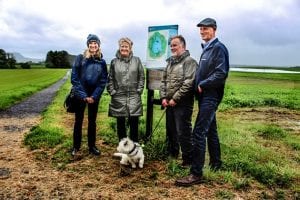 The paths will make it easier for people to enjoy our fantastic countryside with opportunities for all including walkers, wheelchair users, cyclists, horse riders and buggy users.
The new and improved paths will connect towns and villages and provide a great variety of ways to explore the outdoors in coastal areas, along riverbanks, to viewpoints and around farmland.
Environment Secretary Roseanna Cunningham said: "What better way to mark the successful conclusion of May's National Walking Month than to announce so many new walking paths for people to enjoy, connecting our towns and villages with Scotland's amazing countryside.
"Thanks in part to EU funding, these new and improved pathways, should encourage even more people to get outside and participate in recreational activities, with all the associated benefits for physical and mental health."
Delivering a Sustainable Aquaculture Sector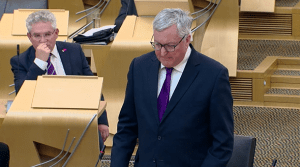 Rural Economy Secretary Fergus Ewing delivered a Ministerial statement on improving sustainability in the aquaculture sector. He said: "The introduction of legislation will remove any ambiguity with regards to reporting requirements and deliver more detailed information – at both salmon and rainbow trout farms."
Tags: exports, foodanddrinkexports, MPAs, publicpaths, scottishexports, scottishfoodanddrink, southofscotlandenterprise
Comments