Rural and Environment
In the news: Net-zero commitment
June 12, 2019 by admin No Comments | Category Climate Change, Environment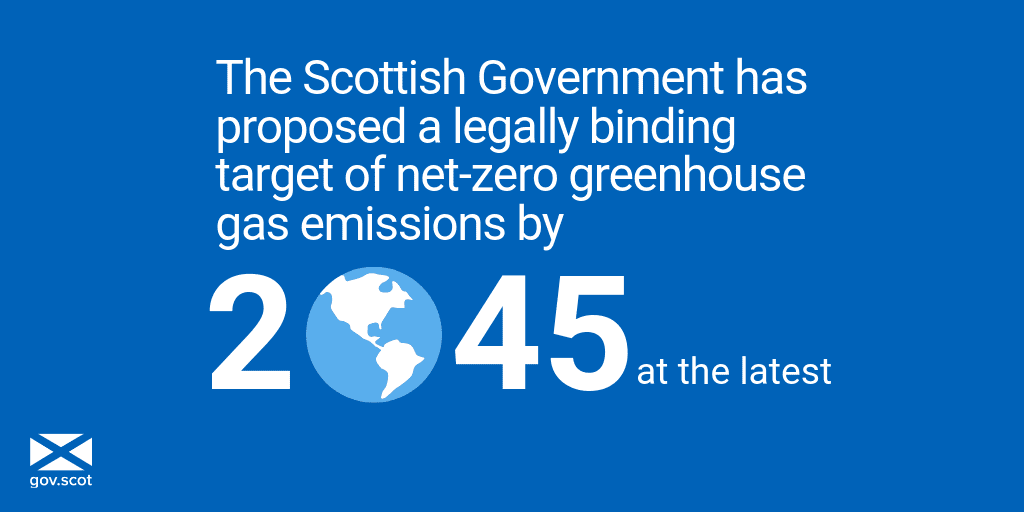 The UK Government has finally announced that greenhouse gas emissions in the UK will be cut to almost zero by 2050, which is being reported widely this morning.
The Scottish Government is determined to stop contributing to climate change within a generation and acted on the advice from the Committee on Climate Change immediately by lodging amendments to the Climate Change (Scotland) Bill to set a legally binding target of net-zero greenhouse gas emissions by 2045 at the latest.
Responding to the UK Government's announcement, a Scottish Government spokesperson said:
"We welcome the UK Government's commitment to legislate for a net-zero target of 2050, which the Scottish Government has been calling for since the publication of the Committee on Climate Change's advice last month. There is a global climate emergency and all Governments, businesses, and individuals need to act accordingly.
"The UK Committee on Climate Change were explicit in their recent advice that Scotland cannot achieve net-zero emissions by 2045 unless the UK Government does so by 2050. I would have hoped that now they have finally decided to amend their legislation, UK Government Ministers would be prepared to meet as a matter of priority to discuss how reserved levers can be applied to achieve net-zero emissions in Scotland, and the rest of the UK."
Tags: climate change, Scotland
Comments