Rural and Environment
Orkney leading the way on climate change
August 15, 2019 by Roseanna Cunningham No Comments | Category Climate Change, Environment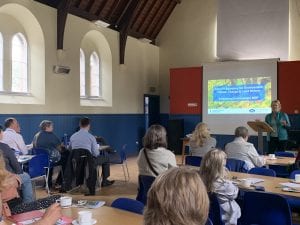 The parliamentary recess provides a valuable opportunity for Scottish Government ministers to spend even more time meeting communities across the country.
This week I visited the beautiful Orkney islands to see and hear first-hand how Orcadians are rising to the challenges of climate change unique to island communities and capitalising on innovation in the shared drive to become a net-zero society.
Earlier this year, the Scottish Government introduced amendments to our Climate Change Bill to set a 2045 target for net zero emissions.
If agreed by the Scottish Parliament, Scotland's contribution to climate change will end, definitively, within a generation. But to achieve this we need to make a step-change in our collective action and now is the time to do it.
Over the summer we have been holding The Big Climate Conversation to engage with individuals, communities and the private and public sectors about the role that everyone needs to play in ending Scotland's contribution to climate change.
I was delighted to attend one of our public workshops and take part in Kirkwall's Conversation on Wednesday evening at the St Magnus Centre.
I want as many people as possible to take part in this vital conversation.
Last week, at an event at Raploch Community Partnership in Stirling, I announced support for local communities across Scotland to hold their own climate conversations and I hope as many as possible of you will take this opportunity to share your opinions, contribute to the conversation and inform our approach.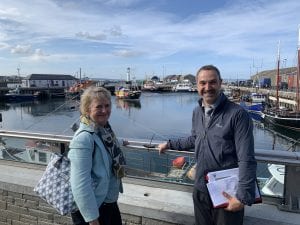 During my visit to Orkney I saw more of the ways in which Orcadians are taking a lead in preventing climate change and mitigating its impact.
I saw for myself the threat to Orkney from global warming with a visit to the Kirkwall Harbour flood defence scheme, which is designed to protect low-lying parts of the capital from storm surges. The Scottish Government has played its part by investing 80% of the £2 million cost of this vital scheme.
I also visited the Stromness Ferry terminal to see a decarbonisation initiative which improves air quality and cuts emissions by powering ferries docked overnight at the terminal with green electrical power.
Orkney received £670,000 funding from our Low Carbon Travel and Transport Challenge Fund to help develop a range of decarbonising initiatives which also cover buses, cars and bicycles.
There are many ways that we can all tackle climate change. Our deposit return scheme will reduce litter and improve our natural environment, but it will also take the equivalent of 85,500 cars off the road because it reduces the need to produce as much raw material.
The wider benefits of recycling and reusing are exemplified by Restart Orkney, a social enterprise in Kirkwall that is helping people back into work through an initiative to refurbish furniture.
I was also pleased to visited the Hatston Household Waste Recycling Centre, just outside Kirkwall, run by Orkney Islands Council.
Scotland's public sector has also played a key role in our emissions reductions so far and I recognise and commend the ambi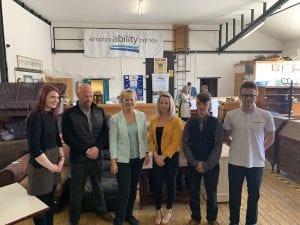 tion of those bodies committed to leading the way. Orkney Islands Council has already joined organisations around the world in declaring a climate emergency.
What I saw on Orkney exemplifies exactly the sort of approach we need with public bodies, businesses, communities and individuals all working as one to achieve our goals.
At the heart of our action on climate change is the wellbeing of Scotland's people and places. Tackling climate change and ensuring we have a thriving and healthy environment are critical to our collective well-being.
Responding to the climate emergency will not be easy, but Scotland is not in the business of taking the easy way out. As Orkney is demonstrating, we must take this journey together.
Tags: climate change, environment, Orkney, recycling, Roseanna Cunningham
Comments