Rural and Environment
Peatland Restoration fund open for new applications
July 20, 2020 by johnfitzgerald 1 Comment | Category Environment, Uncategorized
By Environment and Climate Change Secretary Roseanna Cunningham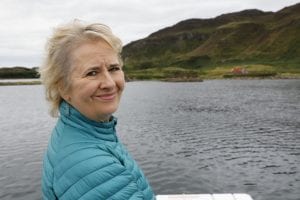 The Covid-19 pandemic has been an unprecedented global crisis which has fundamentally affected every aspect of our lives.
But the global climate emergency and biodiversity challenge have not gone away and addressing them must form a central part of our green recovery, helping deliver an economy focussed on wellbeing while protecting our natural assets and delivering on our goal to become a net-zero society by 2045 at the latest.
To support these ambitions, in February the Scottish Government announced a substantial, multi-annual investment in peatland restoration of more than £250 million over 10 years.
Restoring degraded peatland makes an essential contribution to sequestering carbon and to protecting biodiversity. It can also catalyse the creation and development of land-based jobs and skills in rural or remote communities across Scotland. This, in turn, can support ancillary sectors including hospitality and food which, again, underlines the multiplicity of benefits of this work.
I am pleased to say that applications for the 2020/21 round of this funding will soon be open for projects to take place this year or over coming years.
Applications are open to all landowners or land managers through Scottish Natural Heritage or, in a new arrangement this year, through the relevant National Park Authority for applications for projects located in either of Scotland's national parks. Further restoration activities will be undertaken by other delivery partners including Forestry and Land Scotland.
The scale of the funding we have announced will also enable large‑scale projects to be developed, over multiple years. Such projects provide contractors with the confidence they need to invest in the skills and machinery required to undertake restoration on the ground, delivering the step change in restoration we collectively need in order to deliver our net-zero ambitions. Given this, we are particularly keen to hear directly from organisations with ideas for projects to match such ambitions.
Looking further ahead, I will soon convene a virtual peatland summit with interested parties to build shared ownership and momentum towards our targets, to discuss developing capacity, resilience and skills across the sector and to re-group after the delays caused by Covid-19.
Peatland restoration is vital both to protecting Scotland's biodiversity and ensuring we end our contribution to climate change, and I look forward to this funding injecting fresh impetus and energy as we plan our green recovery from Covid-19.
Background
The window for submitting applications for peatland funding will open on 27 July and close on 30 September.
Funding for peatland restoration is open to all landowners and the activities it supports include combined ditch / grip blocking and re-profiling to increase water levels, allowing the peat-building mosses, called sphagnums, to re-establish.  It also supports more novel techniques such re-profiling bare peat banks (peat hags) which uses the surrounding vegetation to stabilise the bare eroding peat.
Specialist support and pre-application advice is available.  If you have a peatland restoration project that you think might be eligible and would like to speak to one of our advisors please contact Scottish Natural Heritage (peatlandaction@nature.scot) or, if your project is located in either of Scotland's national parks, the relevant National Park Authority.
Scottish Natural Heritage has compiled a list of contractors as per Peatland Action Public Contract Prior Information Notice MAR275498. If you are a contractor and wish to be added to the contractors list, please contact peatlandaction@nature.scot.
Those wishing to contact the Scottish Government to discuss ideas for large-scale projects across multiple years should in the first instance do so at peatland.restoration@gov.scot.
Tags: Biodiversity, climate change, peatland, snh
Comments