Rural and Environment
Compensate farmers for Brexit losses
July 10, 2020 by admin No Comments | Category Agriculture, Farming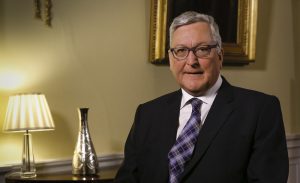 Rural Economy Secretary Fergus Ewing is calling for sheep farmers to be compensated for their losses if the UK Government fails to secure a comprehensive trade deal with the EU this year.
Given the additional disruption caused by the coronavirus (COVID-19) pandemic, Mr Ewing is repeating his call for a compensation scheme for farmers.
A no-deal outcome, which would mean reverting to World Trade Organisation (WTO) terms when the Brexit transition period concludes at the end of this year, would leave farmers worse off than under present trading arrangements, with some or all facing lower returns.
Exports of UK sheep meat are worth an estimated £400 million a year and almost 95% of this produce is destined for the European market. The possibility of tariffs of up to 50% being imposed on these exports would, Mr Ewing said, be devastating.
"Our farmers and crofters are already under immense pressure as a result of the COVID-19 pandemic, and the uncertainty over the UK's trading relationship with their biggest market will only be increasing this strain," Mr Ewing added.
"There is no market that could come close to the EU for our food and drink exports, particularly our sheep farming sector, and we have a wealth of independent research showing that a no-deal outcome, which would mean reverting to WTO terms, will have a detrimental impact on these producers.
"I wrote last week to the Secretary of State seeking assurance that the UK Government will keep its promise to compensate those sectors that will be impacted. I am now calling for funding from Westminster for compensation schemes to mitigate for their losses in a no-deal scenario, reducing the risk of these businesses going under."
The Rural Economy Secretary has called on multiple occasions for the UK Government to accept the need for a compensation scheme. He repeated this call at an Inter-Ministerial Group for Environment, Food and Rural Affairs meeting held on 29 June 2020
Assessing the impacts of alternative post-Brexit trade and agricultural support policy scenarios on Scottish farming systems was funded through the Scottish Government's Strategic Research Programme.
The Impacts of Alternative Post-Brexit Trade Agreements on UK Agriculture report is available on the AFBI website
Comments