Rural and Environment
First CAP loan payments
September 4, 2020 by henrybird No Comments | Category Farming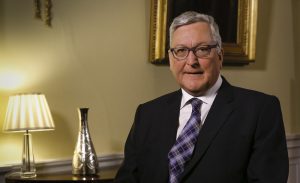 Farmers and crofters have been given early access to almost £296 million in loans to support them through Brexit and the coronavirus (COVID-19) crisis.
The first run of National Basic Payment Support Scheme payments was made to 11,885 farmers and crofters this week. This is the earliest that the payments have started since the annual loan scheme was established in 2016.
Offers totalling over £356.85 million have been made to more than 16,600 businesses, representing 97% of eligible claims, with further offers to be made in the coming weeks. Farmers and crofters who have received their loan offer but have yet to return their acceptance letter are being encouraged to do so.
Rural Economy Secretary Fergus Ewing said:
"Paying these loans early is the single biggest action I can take to help those who have done so much to keep us fed during lockdown. I am pleased that the first payments have gone out a month earlier than 2019 and that we are the first administration in the UK to get support out to farmers and crofters this year.
"As the end of the Brexit transition period looms, with very little certainty about our post-Brexit future, farmers and crofters need our support. There is also no doubt that the pandemic has put huge additional strain on the rural economy, including the wider agricultural industry. Many rural businesses, especially in food and drink and tourism, face real challenges.
"I hope farmers and crofters will play their part where they can, using these payments to support the wider agricultural supply chain and other farming-related businesses, helping to maintain jobs and livelihoods in their local communities.
"Of course, this can only happen if all farmers and crofters respond to the letter offering a loan. I would encourage any eligible farmer, crofter or land manager who has yet to return their loan offer to do so at the earliest opportunity so we can pay them as quickly as possible."
The loan scheme provides Scottish farmers and crofters access to up to 95% of their 2020 CAP BPS and Greening payment, restricted to the scheme maximum of £133,638.
Tags: Common Agricultural Policy
Comments