Rural and Environment
Countdown to Glasgow COP26 begins
November 9, 2020 by admin No Comments | Category Climate Change
Environment Secretary Roseanna Cunningham has said the next year will be a "critical time" for international climate action, as Glasgow prepares to host the UN Climate Change Conference (COP26) in November 2021.
With one year to go until Scotland's largest city welcomes world leaders and delegates at COP26, Ms Cunningham said the summit presented an opportunity to showcase Scotland's world-leading approach to tackling the climate emergency.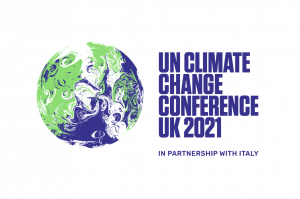 Scotland has committed to achieving net-zero emissions of all greenhouse gases by 2045, ending Scotland's contribution to climate change within a generation. The Scottish Government's recently published programme for 2020-21 put a green recovery at the forefront of the government's priorities.
Ms Cunningham said: "Amid the enormous challenges of the COVID-19 pandemic, the global climate emergency has not gone away – far from it – and the Scottish Government remains absolutely committed to playing our part in global climate action. Indeed, I am very clear that it must be central to our recovery.
"The threat of climate change is, of course, a global one, requiring a global response. Just as the response to COVID-19 has been universal, our journey to net zero must be the same. We must work together as we seek to build a greener, fairer and more equal society and economy.
"The next year will be a critical time for international climate action. COP26 is an opportunity to showcase Scotland's world-leading approach to reducing emissions and ensuring a just transition where no one is left behind.
"In recognition of this, Scotland was recently appointed European Co-Chair of the Under 2 Coalition –  a group of more than 220 governments representing over 1.3 billion people and 43% of the global economy. This position will support our ambitions to drive international cooperation and inclusivity as well as momentum towards COP26 and beyond.
"We cannot do this alone. And we cannot wait to act. The time for action is now. Tackling climate change is already at the heart of Scotland's recovery from COVID-19. This must be replicated across the world to safeguard this generation and those to come."
The 26th UN Climate Change Conference of the Parties (COP26) will take place at the Scottish Event Campus (SEC) in Glasgow on 1 – 12 November 2021. For more information visit: https://www.ukcop26.org/.
Tags: climate change, COP26
Comments