Rural and Environment
Environment Secretary: 'Global climate emergency has not gone away'
October 7, 2020 by alicerobertson No Comments | Category Climate Change, Environment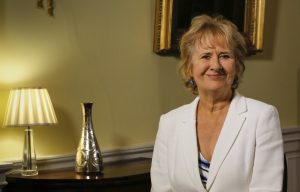 Environment and Climate Change Secretary, Roseanna Cunningham today responded to the Committee on Climate Change (CCC) 2020 statutory Scottish Progress Report.
She said: "While in recent months coronavirus (COVID-19) has rightly been the overwhelming focus of governments across the world, the global climate emergency has not gone away – far from it – and this report is a timely reminder of that.
"Today's publication of independent, expert advice from the Committee is of particular significance, coming at a time when building a green recovery must be central to all of our efforts.
"As the report points out, Scotland's economy has decarbonised more quickly than the rest of the UK, and faster than any G20 economy since 2008. We have halved our national emissions since 1990 but we must go further and faster if we are to achieve a just transition to net-zero by 2045.
"The Committee also noted the 'important steps' we have taken to embed net-zero as a core government policy and highlighted this year's Budget and Programme for Government for making substantial commitments in support of climate action.
"We are now in the process of updating our Climate Change Plan, for publication later this year, and I will be considering the recommendations in the Committee's report very carefully as we finalise this plan in the coming months.
"However, there can be no doubt Scotland's climate change targets are immensely challenging. If we are to succeed in ending our contribution to global climate change, it will require action from every area of society and the economy. It must be a shared national endeavour.
"And as the Committee's report makes clear, there must be more action – right now and in the future – from the UK Government in many key areas where policy levers remain reserved. I hope the global climate talks at COP26 in Glasgow next year will also provide a platform to spur wider action and set the whole world on a course to net-zero in a way that is both just and fair for all living on this precious planet and for generations to come."
Background
The Committee on Climate Change is the statutory independent advisory body to the Scottish Government on matters related to climate change. An annual report from the Committee on progress in reducing emissions is a requirement under the Climate Change (Scotland) Act 2009.
The Government's Programme for Scotland 2020-21 made a number of commitments to deliver a green recovery, including
investment of nearly £1.6 billion to transform heat and energy efficiency of our buildings, whilst directly supporting up to 5,000 jobs.
£150 million to help deliver a 50% increase in woodland creation. We will also deliver an ambitious, ten-year, £250 million peatland restoration plan by 2025.
investing over £500 million in active travel over the next five years and a further £500 million in bus priority infrastructure;
providing over £85 million to help people switch to electric vehicles; and
an extra £150 million for flood risk management.
Tags: climate change, emissions, Scotland
Comments