Rural and Environment
Post-Brexit seafood export delays
January 7, 2021 by admin No Comments | Category Fishing, food and drink
Responding to reports of delays with exporting seafood from Scotland to the EU as a result of post-Brexit arrangements, Rural Economy Secretary Fergus Ewing issued a statement.
He said:
"The Scottish Government, together with Food Standards Scotland (FSS) and Scottish Local Authorities, have been working intensively for many months to mitigate the worst impacts of the new requirements for Export Health Certificates (EHCs) – which is a direct result of the UK Government's approach to EU Exit. This has included engaging with businesses and organisations like the Scottish Seafood Association to make sure that everyone knows what needs to be done to get products to their key markets in the EU.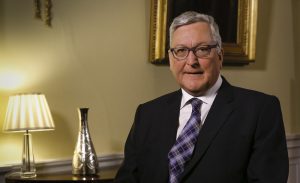 "We have been working with logistics companies to provide an EHC service at a number of central Scotland logistics hubs, thereby reducing the burden on Local Authorities.  We are all learning – including businesses – how to manage the considerable burden of this new bureaucracy on exporting food products. We know how frustrating, time consuming and indeed costly this is for Scottish businesses – we warned the UK Government that exporters needed much more clarity much sooner than they got on what the export process would involve after the transition period ended and that its plans to leave the single market would create barriers like this.
"FSS has the necessary veterinary capacity at the hubs and we will continue to work closely with businesses and organisations to ensure that we are all doing everything possible to minimise delays and expedite product journeys. That includes applying an appropriate level of scrutiny to ensure that businesses are accurately completing all necessary paperwork. It is far better for problems to be identified and resolved here in Scotland and not have consignments being turned back hundreds of miles away or refused when they arrive at the end of their journey.
"SG and FSS are working closely with industry to address these issues and it will need a collective and co-operative approach between government and industry to ensure this vital sector can continue to export."
Tags: exports, food and drink, seafood
Comments