Rural and Environment
Update on seafood sector exports
January 12, 2021 by admin No Comments | Category Fishing, food and drink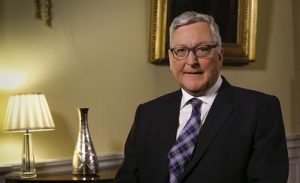 Rural Economy Secretary Fergus Ewing met key seafood businesses and organisations this afternoon to discuss the ongoing issues affecting trade.
Following the meeting, he said:
"The plain facts are these very serious problems have arisen because of Brexit and the UK Government's failure to agree to proposals about how to implement it – in particular the proposal for a six months grace period in which teething issues and new systems could have been worked in. The costs to seafood and other businesses have already run in to millions of pounds in lost contracts, reduced prices for fish, extra costs and lost custom. It is not acceptable for the UK Government to expect businesses to bear these costs without providing any assistance.
"The current delays should be no surprise given the very short time businesses had to get their paperwork in order after the deal was struck. The Scottish Government and Scottish food and drink stakeholders repeatedly warned the UK Government that businesses needed time to effectively prepare for these fundamental changes. Expecting businesses – particularly small businesses – to get on top of the additional administrative burdens and costs would be a big 'ask' at the best of times but to expect them to do so when they are reeling from the impact of the pandemic is simply unconscionable.
"I have regularly engaged with key seafood businesses and organisations, including hosting a meeting today with another follow up session later this week, to make sure everyone knows what needs to be done to get products to key markets in the EU. Proper resourcing of the hubs is already in place and Food Standards Scotland (FSS) has fulfilled all of the EHCs asked for by businesses. To ensure that the likely rising demand for EHCs will continue to be met we are further increasing the number of vets at the hubs. FSS continues to work closely with export businesses and UK government departments to support exporters to arrive at ports fully prepared for inspections and the new export bureaucracy driven by Brexit."
Tags: exports, food and drink, seafood
Comments