Scotland's Economy
Youth Employment
December 6, 2011 by John Swinney MSP No Comments | Category Employment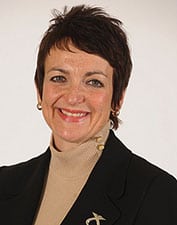 It's been confirmed that Angela Constance is taking up the post of Minister for Youth Employment and in the next few weeks she'll be meeting some of our key partners to discuss the additional £30 million that the Scottish Government is investing to create opportunities for our young people.
The Scottish Government has developed a range of good initiatives – such as the record 25,000 Modern Apprenticeships per year, and 'Opportunities for All' to guarantee a training or learning place for all 16-19 year-olds but we do know that more needs to be done. I know that industry is behind us on this issue .
On Tuesday, in Edinburgh, I chaired a meeting of some of our largest employers to hear about some the innovative approaches they're already taking to help young people into work. The meeting was also attended by members of the Smith Group, which published it's report on youth employment recently. I've agreed to meet the group again in six months and I look forward to hearing about the progress that's been made in providing new employment opportunities for people across Scotland.
Tags: Angela Constance, modern apprentice, youth employment
Comments