Scotland's Economy
Have your say on our cities
October 22, 2015 by Keith Brown MSP No Comments | Category Economy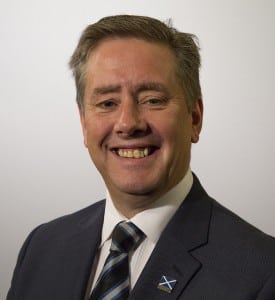 Digital technologies are transforming our lives. The ways in which we live, work and interact with one another – socially and economically – are changing fast.
The Scottish Government is fully committed to building a strong digital economy, future proofed infrastructure, high quality digital public services and a society whose citizens are equipped with the confidence and skills to enable them to participate in and benefit from this digital revolution.
Against that backdrop, it is the right time to refresh our cities strategy.
To help inform this, we have launched a digital dialogue. This dialogue runs until Monday, 26th October 2015 and we want to hear your opinions and ideas for developing our cities.
We want to ensure that we have a cities strategy that reflects our changing landscape. The digital dialogue is an opportunity for us to hear from people across the country what's important to them about how Scotland's cities work and what needs to improve.
We want to gather examples of work being done in Scotland's cities to involve the people that live and work there. We want to hear about people's experiences of partnership working. How have people been able to influence decisions about their cities? We also have a question for the innovators, the entrepreneurs and the creative thinkers – what's your "good idea" to improve city life in Scotland?
Everyone is welcome to participate. We want to hear from people who have views on our cities, regardless of where they themselves live – in the country, on an island, in a village, town, suburb or the inner city. Improving inner city cycling infrastructure, strengthening public involvement in city transformation and better refuse handling are just some of the issues raised through the dialogue to date. We want to hear your opinion on these and other city related views. You can comment as a user of our cities' services, a resident, worker, student, visitor or friend.
This is an opportunity for you to influence how Scotland's cities work and where improvements are needed, so don't miss out.
We'll also be holding face to face conversations, bringing citizens and city leaders together at the Cities Convention in Perth on November 13 to discuss innovation, inclusive growth, investment and internationalisation for our cities. Join the conversation and follow our progress at #citiesconvention2015.
Comments