Scotland's Economy
Business tourism industry gathers in Edinburgh
December 1, 2015 by Neil Brownlee No Comments | Category Economy, Event, Tourism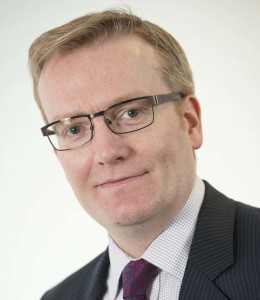 As a growing and vital contributor to the Scottish economy, hundreds of members of Scotland's business tourism community will today gather in Edinburgh's Assembly Rooms for a major industry event.
Featuring workshops, networking opportunities and talks from industry experts, the Business Tourism Scotland Conference 2015 will provide motivation, inspiration and practical tips for delegates.
Business events account for around 25 per cent of all visitors to Scotland, making an estimated annual contribution to the economy of £1.9 billion.
This conference is an excellent opportunity for members of Scotland's business tourism industry to share best practice and to gain fresh insight from some truly inspirational speakers.
Scotland is a major player on the global stage and continues to punch above its weight, providing top-quality venues and facilities that can be tailored and adapted to suit ever-changing requirements.
The Scottish business tourism industry is well connected and collaborates well, offering a joined-up approach for buyers – something not every destination can provide. As well as the instantly recognisable Scottish icons, including our stunning scenery, tartan, whisky and golf, we continue to invest in some of the most high-tech meeting facilities in the world, such as the Edinburgh International Conference Centre and the SSE Hydro in Glasgow.
Scotland not only offers range of traditional and modern facilities for business events, but also adds extensive genuine experiences for delegates to enhance a meeting, conference or incentive and make their trip here unforgettable.
In order to attract more lucrative business events to these shores, the VisitScotland Conference Bid Fund was established in 2012.
We recently announced that the Fund, which has helped to secure nearly 100 business events throughout the country going up to the year 2022, will boost the economy by £200 million. Remarkably, this has been achieved through less than £2m of investment.
The Bid Fund money awarded is based on match-funding subvention either by a destination organisation or local authority. The conferences must also tie in with Scottish Government target sectors, including Aerospace, defence and marine; Business Processing Operations (BCO); chemical sciences; creative industries; education; energy; financial services; food and drink; ICT and electronic technologies; life sciences; textiles and tourism.
Delegate numbers at the supported events have ranged from 80 all the way up to 5,000, from the Scottish Borders up to Shetland and in dozens of locations in between.
These are fixed, contracted conferences with specific delegate numbers that move around the world – we know what they are and what they bring, and it is great to have such business 'on-the-books' so far out.
These events also create important links between industries, and these opportunities are key to driving even more business events to Scotland alongside agencies, trade shows and strategic partnerships. Scottish delegates attending events overseas can also play their part in securing a future conference for Scotland. The Think Scotland Think Conference campaign helps Corporate Champions to do just that.
By taking a collaborative approach, we can ensure that Scotland continues to punch above its weight in this hugely important sector.
To find out more about business events in Scotland, go to www.conventionscotland.com.
Note: Organised by the Business Tourism Scotland Conference Steering Group, the Business Tourism Scotland Conference 2015 is supported by the Business Events team at VisitScotland; Scottish Enterprise; Marketing Edinburgh; People Make Glasgow (Glasgow City Marketing Bureau); Dundee & Angus Convention Bureau and VisitAberdeen.
Comments