Scotland's Economy
Two weeks of talking up Scotland in Europe
October 19, 2018 by paulobrien No Comments | Category Business, Economy, Employment, Investment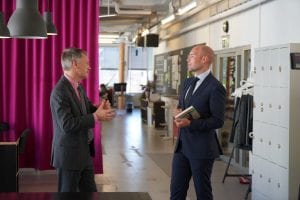 Minister for Trade, Investment and Innovation, Ivan McKee, usually visits innovative businesses all over Scotland as part of his role. However, over the last couple of weeks he's been talking up Scotland to other countries in Europe.
Last week he started in London for a series of meetings including discussions with Nesta, a global innovation foundation and Tech UK which is an industry body representing companies and technologies.
Straight from London he travelled to Switzerland for a couple of days to meet with, amongst others, fintech companies Six and Avaloq – which already has investments in Scotland.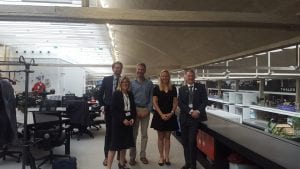 Earlier this week he flew to France to visit Station F – the largest start-up campus in the world – to meet with innovative French food start up Connecting Food and Her Majesty's Ambassador for France, Edward Llewellyn.
And he finished this week with a two day visit to Ireland to discuss building new business relationships between Ireland and Scotland. Last night he co-hosted a reception at the Waterfront Hotel in Donegal as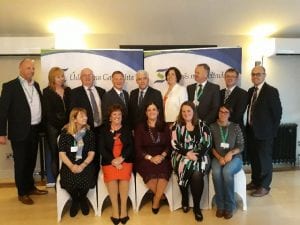 part of a trade mission with local businesses. As a result of the trade mission, Ireland's Gaeltacht Areas and Scotland have announced the establishment of dedicated, reciprocal trade offices to provide business support services to companies and facilitate investment & trade opportunities.
Comments