Scotland's Economy
Trade Board
November 12, 2018 by Ivan McKee MSP No Comments
The Scottish Government has ambitious plans for Scotland's future trading potential. Trade Minister Ivan McKee blogs on why we are looking for business experts to join our Trade Board and ensure Scotland fulfils its export potential.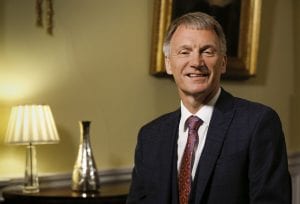 Since taking up my post as Minister for Trade, Investment and Innovation in June 2018 I have been driving all of the resources at my disposal towards enhancing Scotland's export performance.
I came in to this role with my own background in operating businesses overseas so I understand the challenges exporters face and how much of a leap into the unknown taking that first step on your export journey can be. I also know how rewarding it can be when you have taken that step and begin to reap the rewards. I appreciate the benefits that exporting brings to your business by improving your productivity and driving innovation through exposure to international competition.
I am committed to ensuring that more businesses in Scotland feel able and supported to embark on that export journey. I also believe that businesses who have experience of exporting are those best placed to advise government on the approach that it should take to growing Scotland's exports. This is the role of my Trade Board.
The Trade Board has been in existence since January 2017 and consists of a wide range of business people with a range of expertise and significant exporting experience. The Trade Board meets at least four times a year and has a specific remit to provide practical advice on improving Scotland's export performance.
Membership of the Trade Board is voluntary and non-remunerated however it also comes with the unique opportunity to work with Scottish Ministers and experienced business people who are providing direct input and practical advice on encouraging Scottish businesses to internationalise and boosting Scotland's export performance. Further details on the Trade Board members, remit and minutes of previous meetings are available on the Scottish Government Trade Board web page at www.gov.scot/groups/ministerial-trade-board/
If you think the Trade Board could benefit from your skills and experience and you are prepared to commit some of your time to participate in meetings and to lead actions to improve Scotland's export performance then please register your interest along with a short personal CV and company bio of exporting experience to the Scottish Government Trade Promotion Team at TradeBoardMembership@gov.scot. Details of the specific information we will need to assess suitability are available via the Trade Board webpage.
Ivan McKee is the Minister for Trade, Investment and Innovation.
Comments