Scotland's Economy
This week 16/11/18
November 16, 2018 by charlottebarbour No Comments | Category Business, Economy, Finance, innovation, Investment, Public Services
Fair Work Charter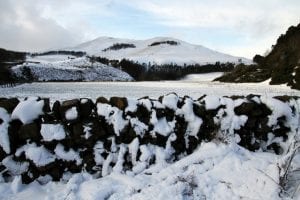 The Fair Work Charter for Severe Weather has been published by the Scottish Government to encourage employers to treat workers fairly and be mindful of their safety in the event of extreme weather.
It provides four guiding principles to help employers prepare for adverse weather.
Read morehttp://ow.ly/PlSe30mDGCL
Life Sciences Figures
Figures released this week showed that Scotland's life sciences sector turned over £5.2 billion in 2016.
Trade, Investment and Innovation Minister Ivan McKee highlighted the Scottish Government's commitment to the sector at the Scotsman conference in Glasgow.
Talgo
Transport Secretary Michael Matheson met with Spanish train manufacturers Talgo, who have announced plans to invest in two UK sites. Longannet is the preferred location for a factory site, envisaged to employ at least 1000 people.
£1 million for contactless bus payments
A £1.1 million fund to support smaller bus operators in accepting contactless bank payments has been launched.
The grant fund will help smaller bus operators with the financial costs associated with upgrading systems to include smart payment services, enabling people to pay by contactless and by mobile.
It is set to build on the success of the introduction of contactless payment by Scotland's major bus operators and follows industry feedback of the complexities and barriers of accessing this payment solution.
Green Economy Fund

Thirteen of Scotland's most innovative low-carbon transport and heating projects, from electric buses to water-powered underground heat pumps, were awarded multi-million pound funding from SP Energy Networks' £20m Green Economy Fund.
Tags: business, economic growth, economy, innovation
Comments