Scotland's Economy
This week: 24/5/19
May 23, 2019 by charlottebarbour No Comments | Category Economy, Exports, Investment
Business hubs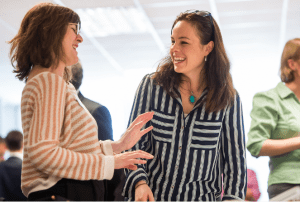 Public Finance and Digital Economy Minister Kate Forbes launched a new network of business hubs in public libraries to support entrepreneurs.
The Scottish Coworking Network has been developed by the Scottish Library and Information Council (SLIC) with Scottish Government funding and is aimed at providing local entrepreneurs, freelance workers, sole traders and start-ups with dedicated space to work, meet and collaborate.
Read more about the business hub launch
Scotch Whisky Association
Economy Secretary Derek Mackay attended the Scotch Whisky Association's Member's Day to promote the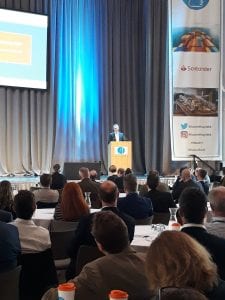 importance of Scottish exports. A recent report from the Scotch Whisky Association showed that the industry has grown by 10% since 2016, and is now worth £5.5billion to the UK economy.
Regional Employment Patterns
Scotland's Chief Statistician published statistics on Regional Employment Patterns in Scotland from the Annual Population Survey this week. The publication presents annual estimates for a wide range of labour market indicators across local authority areas in Scotland for 2018.
Key findings included:
The gender employment gap, which measures the difference between the employment rates for men and women, has decreased from 10.5 percentage points in 2008 to 7.6 percentage points in 2018.
The disabled employment rate gap was 35.5 percentage points, a decrease from 35.9 percentage points in 2017.
88,600 people aged 65 years and over were in employment in Scotland in 2018, almost twice as many as ten years ago.
Life Sciences
Economy Secretary Derek Mackay visited life sciences company Merck in Irvine to open their new High Temperature/Short Time (HTST) facility, which will support the safe production of cutting-edge medicines and therapies.
Trade links
Trade and Investment Minister Ivan McKee undertook a series of business engagements in the Netherlands to discuss trade and investment opportunities between Scotland and the Netherlands. The Netherlands feature within the Scottish Government's new Export Growth Plan as Scotland's second largest export market.
Comments