Scotland's Economy
Funding, farms and Future Skills
August 2, 2019 by admin No Comments | Category Economy
Read on for our weekly round-up of economy news from this week.
Research & Development funding
Trade and Innovation Minister Ivan McKee visited M2 Lasers in Glasgow to announce a £2.9 million Research and Development grant, which will create 24 new jobs, including 18 new highly-skilled scientific roles. He said:
"Scotland has a long tradition of being at the forefront of scientific and technological advances, and our investment will ensure this continues.
"M Squared is a company we can take great pride in – their innovation has led not only to an incredible rate of growth for the company, but also to enabling technological development in many fields including medicine, space technology and advanced manufacturing.
"The Scottish Government has set an ambitious target of doubling business expenditure on research and development to £1.7billion by 2025 and Scottish Enterprise support is key in helping firms such as M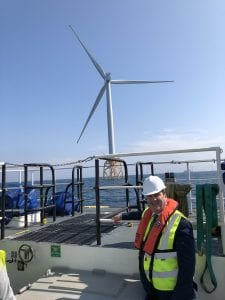 Squared to deliver that progress."
Read more about M2 Research & Development funding
Beatrice offshore windfarm
Energy Minister Paul Wheelhouse was in Wick for the official opening of Beatrice wind farm. The 84 turbine offshore wind farm is located 8  miles off the coast of Caithness in the North Sea.
Scottish Enterprise Chair
Finance and Economy Secretary Derek Mackay welcomed Lord Smith of Kelvin into his new role as Chair of Scottish Enterprise. Mr Mackay said:
"I'm delighted to welcome Lord Smith of Kelvin into his new position as Chair of the Board of Scottish Enterprise.
"Scottish Enterprise plays a vital role in helping to place Scotland's economy on an upward trajectory, and I know that Lord Smith's wealth of experience will help ensure the organisation continues to thrive as they embark on their new programme of transformational change.
"I look forward to working together on our shared vision to increase Scotland's export success, attract more investment and talent, and build a more economically vibrant country."
Comments