Statistics
Scottish economy contracts 0.2% in 2016 Q4
April 5, 2017 by economy No Comments | Category Economy
Main points
Change in gross domestic product (GDP) is the main indicator of economic growth in Scotland. The latest Gross Domestic Product release, covering the fourth quarter (the period October to December) of 2016, shows that total output in the economy contracted by 0.2% compared to the previous three months.
On an annual basis, compared to the fourth quarter of 2015, the output of the Scottish economy was flat (0.0% change). Over the calendar year (in 2016 compared to 2015) Scottish GDP grew by 0.4%. Equivalent UK growth was 1.8%.
GDP by industry sector
In the fourth quarter of 2016 output in the services industry in Scotland was flat (0.0% change), while production contracted by 0.9% and construction contracted by 0.8%.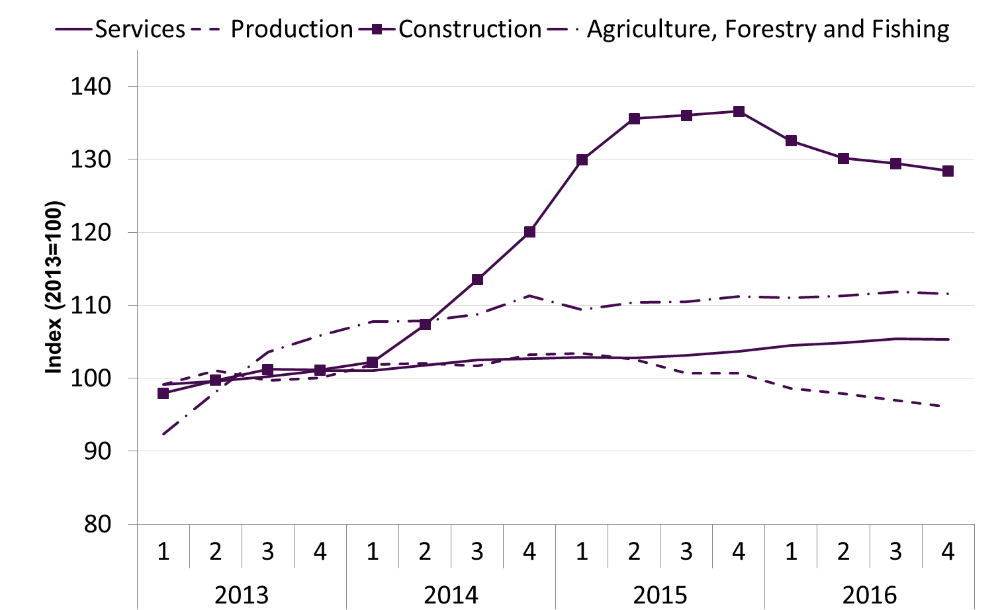 Want to know more?
We have introduced a new Frequently Asked Questions document alongside this publication.
We thank users for their response to the Scottish Quarterly GDP user survey in March. A follow-up will be published with next quarters' figures (2017 Q1) in July.
Comments