Statistics
Working Group on sex and gender in data – Update
December 3, 2019 by Office of the Chief Statistician No Comments | Category Working Group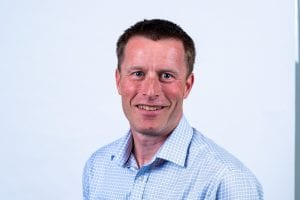 By Roger Halliday, Chief Statistician
I was asked by the Cabinet Secretary for Social Security and Older People to bring forward guidance to support public bodies collect and present data on sex and gender. I have brought together experts in collecting and presenting data from across the UK, and we have now met three times. I promised to post regular updates from our work.
Over the last month, I have put together the starting point for guidance for organisations to consider whether to collect data about sex or gender, and if they choose to do so, how to do it. This covers some of the definitions and approaches I've seen from other places around the world, together with views from the experts on our working group.
Like I say, this is just a starting point. An important part of this work will be to make sure our proposals are informed by evidence from a wide range of individuals and organisations with views on and lived experience of these issues. And that's exactly what we're doing next. Over the next two months I'm meeting organisations, groups and people to listen to their views on what I've proposed. I'll be evolving the proposed guidance along the way.
While I'm meeting specific folk I know will be interested, I'm keen to make sure that all interested people can contribute. Therefore, I am therefore putting together a few engagement events early next year to allow members of the public to contribute to respectful discussions on the working group's findings so far. If you are interested in attending, can you drop an e-mail to me at chiefstatistician@gov.scot with your interest, whether you represent an organisation, and how many people you work with are likely to come along. I'll come back with some details to those people once it is clear about the number of people who would want to come along.
This will all help to deliver on my commitment to finalise a set of guidance in late spring.
Tags: data, Sex and Gender, statistics, Working Group
Comments