Statistics
Working Group on Sex and Gender in Data – March update
March 23, 2021 by Office of the Chief Statistician No Comments | Category Working Group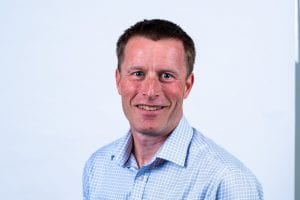 By Roger Halliday, Chief Statistician
Back in summer 2019 I was asked by the Cabinet Secretary for Social Security and Older People to develop guidance to support public bodies collect and present data on sex and gender. The aim of the work isn't simply guidance for its own sake, but to create the conditions where data on sex and gender is routinely collected and used by Scottish public bodies to design, plan, monitor and evaluate services that are sensitive to the needs of all of Scotland. This includes helping organisations to understand not just the issues on sex and gender, but on the intersectionality between this and other socio-demographic characteristics.  This should most importantly enable them to develop better policy and services which deliver better and more equal outcomes.
I have been consulting on a draft set of guidance over the last couple of months. I  wanted to give an update on this work and next steps.
Whilst a number of responses to my draft guidance paper talked specifically about the census, it is important that I clarify that the work I'm doing is separate to, and has no influence on the way that data will be collected in Scotland's Census 2022.
I heard a mix of constructive views so first thing to say is thank you for taking time to do this. I have read all of each response and that has given me a good indication of  what more could be done to develop the guidance.
Many of the responses were from academic researchers. Some I'd met with previously one to one, and others at the public events we ran. However, many I heard from for the first time. I am keen to pick up some of the issues they raised and speak informally with some academic users of this data, building upon what I have heard so far.
It was clear to me that guidance alone won't meet the aims of the work. So, in addition I'm planning a letter to public bodies setting out expectations around how they collect, present and use data. I also have in mind a set of other actions that will help support high quality data to be collected and used to best effect.
Those responding to the consultation commented on the proposed questions and rationale around this, but said less about how data would be used and presented. And I got lots of helpful suggestions about where the guidance needed to be clearer, particularly around the justification of the conclusions reached.
So, the next steps are to
publish a summary of the consultation we've done throughout this work, as part of the ongoing transparent approach.
speak to academic users of this data, building upon what I have heard so far.
put together relevant impact assessments
develop the guidance based on your feedback and impact assessments
put together a letter for public bodies
shape up other actions that help data on sex and gender be collected and used better
ensure that the chosen questions have been tested and work well.
I'd hoped to have this work completed by now, but was distracted supporting the Government's response to Covid-19. Given the pre-election  period ahead of the Scottish Parliament elections in May, the guidance, letter and action plan won't happen until after that. When I'm more certain of the timing, I will let people know. I can say that I'm keen to move forward as quickly as possible, as supporting public bodies to collect and use this data really matters.
Tags: data, Sex and Gender, statistics
Comments