Statistics
Working Group on Sex and Gender in Data – December update
December 10, 2020 by Office of the Chief Statistician No Comments | Category Working Group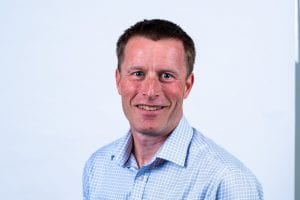 By Roger Halliday, Chief Statistician
It has been a few months since my last update on the sex and gender in data working group, and that is down to the work being paused while I have been focussed on jointly leading the Scottish Government's COVID-19 Modelling and Analysis team. Through this we have been providing important evidence to support decision making during the pandemic.
In my last update back in March I shared with you details about the public engagement events that we had held, and how the views from these were being considered as I started putting together a first draft of guidance. I outlined my intentions to share this with stakeholders, and those who had shown an interest in the work, once it was drafted to seek further views.
This guidance has been put together in a way that aims to balance the different views I have heard from organisations and individuals' that I met over the course of our first phase of engagement, and who kindly shared their views and evidence. I reflected on what I heard and brought this guidance together in consultation with members of the working group. It's not been straightforward, and I am keen therefore, to seek feedback on this draft and consider any comments before I present a final proposal to Ministers (as you'll know, my aim is to provide advice to Ministers on how to improve the collection, disaggregation and use of data on sex and gender by Public Bodies in Scotland).
For me, it's really important that people have the opportunity to input to this work.  Since this work has begun to pick up again I am pleased to share with you more detail about our plans to do this.
Over the coming weeks I will be publishing the draft guidance on the proposed key messages and recommended questions we have set out to support public bodies to collect, disaggregate and use data on sex and gender. I'll be sharing the draft guidance directly with those who have previously shown an interest in the work, or have been involved during the first phase of engagement. For others who would like to comment, these documents can be accessed via the Sex and Gender in Data's group page.
I look forward to receiving your comments before Friday 12 Feb. I will balance the views expressed to refine these proposals and to shape the expectations I set for colleagues across the public sector. The ambition has not changed. Ensuring data about sex and gender that is needed is collected appropriately and used well is an important part of achieving our ambition of a country with opportunities for all of Scotland to flourish.
Tags: Sex and Gender, statistics, Working Group
Comments