Statistics
Working Group on Sex and Gender in Data – January update
January 30, 2020 by Office of the Chief Statistician No Comments | Category Uncategorized, Working Group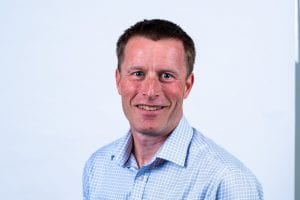 By Roger Halliday, Chief Statistician
As a reminder, I was asked by the Cabinet Secretary for Social Security and Older People to bring forward guidance to support public bodies collect and present data on sex and gender. I have brought together experts in collecting and presenting data from across the UK, and we have now met four times. I promised to post regular updates from our work.
Over December and January, I have been speaking to a whole range of organisations, individuals and groups about my emerging findings, the definitions that people use, the uses of data about sex and gender they were aware of, the approaches to collecting this data they have seen work well and less well.
It is fair to say that there were a mix of views. Given the folk I talked to, there was a consensus that there were some clear uses for data about sex, gender identity, and getting good data about the trans population. What was also clear to me was that the language and terms used are very important to people. While there was less agreement on the terms that should be used, people were supportive of the statistical principles I started this work with, and making sure that the way questions are asked needs to be lawful and respectful.
The next steps are to take this conversation wider. I advertised the opportunity to attend a public event in my last blog. I'm delighted that 50 people came back to express a desire to come along to an event. We have two events planned; one in Glasgow on 11th Feb and another in Edinburgh on 17th Feb, and there are still a few spaces left. If you are interested in attending, can you drop an e-mail to me at chiefstatistician@gov.scot with your interest, whether you represent an organisation, and how many people you work with are likely to come along.
My aim is to use what I've heard together with the advice from the working group to firm up guidance for organisations on the issues they should consider around data about sex or gender, starting with the purpose for collecting the data and then helping people think through how they go about collecting data to deliver on that purpose. My intention remains to provide advice to Ministers in the late spring.
Tags: Sex and Gender, statistics, Working Group
Comments