Statistics
Working as a government statistician – Giuliana Giuliani
March 8, 2023 by Helen Davidson No Comments | Category Health and social care, Working in statistics
This article has been produced as part of a blog series to spotlight the work of analysts and statisticians across government. In this blog, hear from Giuliana Giuliani about her work on the Scottish Cancer Patient Experience survey.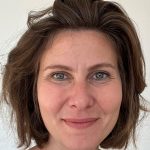 I am an Assistant Statistician in the Health and Social Care division. Since day one, I have been involved in the process of collecting, analysing and publishing data in various areas of health and social care. During the pandemic, I worked on Covid-19 related data, such as hospitalisations, excess deaths and care homes visiting data. I have recently moved to the Health Care and Workforce Analysis team. I'm involved, among other things, in the next round of the Scottish Cancer Patient Experience Survey. In this blogpost, I will tell you what this survey is, how we run it, and what we use the data for.  
 What is the Cancer Patient Experience Survey?
The Cancer Patient Experience Survey explores the journey of people who have experienced cancer and have undertaken cancer treatment. It provides an insight into the quality of care they received, and how they perceived it. The survey is run in each of the UK nations. In Scotland, it is jointly funded by the Scottish Government and Macmillan Cancer Support, a charity offering cancer information and support in the UK. It is run in partnership with Public Health Scotland (PHS) and involves other stakeholders active in cancer research and care, that bring in various perspectives and expertise on the topic.
The survey was run for the first time in 2015, and again in 2018. At each round, the survey is carefully designed and, in order to do so, dialogue is crucial. We spend valuable time consulting with stakeholders on many different issues, for example the questionnaire content and criteria for inclusion. This is important to know what stakeholders want, but also to gain a better understanding of the cancer care system, so that we can then correctly interpret the data.
We are about to send questionnaires to collect data for our 2023 round. The first questionnaire, in 2015, was largely based on the Cancer Patient Experience Survey run in England. Since then, we are continuing to review its content, to ensure the information we get reflects Scotland's requirements, and is relevant for our policy objectives and is accessible to users. 
 The content of the survey
To give you an idea of the questions, in 2018 we asked 66 questions relating to the following main areas: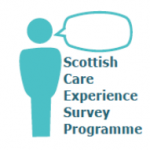 Getting diagnosed;

Finding out about cancer;

Deciding the best treatment;

Operations, radiotherapy and chemotherapy;

Hospital care;

Support (from Health and Social Services and from others);

Overall experience and Personal information (link to the

questionnaire here

).
The questionnaire (or a link to it) was posted to individuals selected with a specific sampling methodology. They were people with a recent diagnosis of cancer and a hospital stay associated with their cancer. The results are weighted to ensure they are representative of the survey population. In 2018, 8,090 people were invited to participate in the survey and a total of 5,001 survey returns were completed, giving an overall response rate of 62 per-cent. Because the survey covers complex information, we also provide contacts to ask for help and support, if they feel they need to. 
 Conducting analysis
Once we have collected all the data from the questionnaires, we run robust analyses using statistical analyses software, such as R. We then produce various outputs, for different users. A national report focuses on national results, and it is intended for policy makers; excel tables provide more detailed data for researchers and other analysts. Public Health Scotland produce an interactive dashboard that breaks the data down by geographical area and is used by people who want to know the results specific for their region. 
These are Official and National Statistics, which are produced to high professional standards set out in the Code of Practice for Official Statistics. Although our analyses are predominantly based on quantitative data, we also extrapolate the key-themes provided in the free-text comments supplied in the questionnaires (qualitative data). In addition, we perform ad-hoc analyses as required. For example, in the past we explored differences in patient experiences, examining the relationship between the self-reported experiences of service users and a range of factors, such as individual characteristics, type and development of cancer, and care services available. This provides a valuable insight into inequalities in care. Importantly, we compare the results of the surveys over time, to track changes in the patients' experiences. 
 The aim of the survey
With regard to the aim of the survey, the Cancer patients' experience survey is one of the surveys of the Scottish Care Experience Survey Programme, including three more surveys. The data is used by the Scottish Government to assess the performance of our care services against set objectives, as well as to highlight areas for improvement. Our vision is to have care services inspired by the principles of high-quality health care, realistic medicine and person-centred care. With the cancer patient experience survey, information is used to:  
Provide a national and local picture of the quality of cancer care services through the eyes of those using them;

 

Compare the quality of cancer care services over time and between areas;

 
Identify areas of best practice and areas for improvement.

 
 In the past, survey data provided evidence leading to the discussion and implementation of best practices for cancer care by Government, NHS Health Boards; Charities; Regional Cancer Networks; Cancer Centres and Academics and Researchers.
I am looking forward to analysing the results of the 2023 survey and disseminating them. There will be new stats on health care, and especially more to learn about people. 
Tags: Scotland, statistics
Comments