Digital
Open Badges at CoderDojo Scotland
November 17, 2014 by Craig Steele No Comments | Category Digital Participation, Digital Scotland
A guest blog from Craig Steele, Project Manager at CoderDojo Scotland
CoderDojo is a global movement that aims to get more young people involved with computer programming and technology. We run computer coding clubs for young people where they can learn to build their own apps, websites, games, and more. Our workshops are run by volunteers from technology backgrounds who want to share their knowledge with the next generation of digital makers. Our Dojos make learning to program a fun and social experience.
As they build and experiment with technology, the young people are learning valuable digital skills. At the same time the social aspect of the Dojo is helping them develop softer social skills. We wanted to find a way to recognise the learning that takes places in this informal environment.
What are Open Badges?
The Mozilla Open Badges project issues digital badges to recognise skills and achievements. It allows you to display online real-world achievements and skills which may help with future career and education opportunities.
The badges issued by the Open Badges project are digital indicators of skills learned inside or outside the classroom. We decided that these badges would be a great way to recognise the achievements of young people in our Dojos.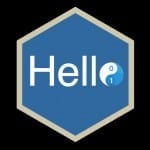 Designing our Open Badges
Last summer, Doug Belshaw from Mozilla joined us for an Open Badge design workshop in Glasgow Science Centre. A dozen of our volunteer mentors who had indicated an interest in recognising achievement and education joined us for an afternoon of Open Badge design. Doug challenged us to think about what types of activities or skills should be represented by our CoderDojo Scotland badges.
We looked at examples of existing Open Badges related to programming and digital making skills. For example, Mozilla offer Webmaker Open Badges that show skills in HTML, CSS, and JavaScript. Similarly, Codecademy are looking into converting their programming skill badges into the Open Badge format.
We didn't want to copy badges that are already out there, so we decided that rather than awarding badges for skills (for example in HTML, Scratch, or Python) our badges would recognise attitudes and behaviours that are specific to CoderDojo. In other words: "What can you do or learn at a CoderDojo that you don't get from learning from a book or online portal?"
Our Badges
With this in mind, our badges centre around activities that are unique to the Dojos. You will be able to get a badge for team-coding for example "working on a group project", being a Good Neighbour ("helping someone debug their code"), or developing communication skills ("presenting your work to an audience").
Our badges are platform and technology independent – we don't specify what you need to use or how to make it. "Solve a real-world problem using code" is open enough that it could be attempted using any language.
Now we have a set of badges that we can award at any of our Dojos across the country. Some are linked to specific workshops (the Pi Dojo badge is awarded for setting up and using a Raspberry Pi micro-computer), or longer courses (we offered badges to those who attended our week-long Future Makers events this summer)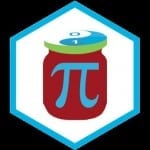 The young people attending our events enjoy collecting our badges. Alongside the digital badges, we give them a sticker that they can add to their notebooks. We hope that this motivates young people to return to our Dojo, and since introducing the badges we've noticed our retention of young people has increased: some young people have now attended over 20 monthly Dojos.
Our volunteers, many of them experienced industry professionals, also recognise that the Open Badges could serve the young people well when applying for jobs:
"More and more we're seeing candidates who aren't coming to the industry through the old channels, such as university courses – many are even choosing to skip further education altogether. For any candidate, these badges not only indicate an aptitude in key skills, but a passion for technology that is extended beyond the classroom."
Daniel McCafferty – Lead Engineer – Jamgo 
Currently our badges are being recognised by various youth organisations. Several young people have used their open badges to qualify for components of the Duke of Edinburgh award. As these badges become more established we hope they will be recognised by more organisations and employers.
Over the next year, we'll continue to experiment with Open Badges and look at creative digital solutions that allow young people to show off their badge collection and their achievements.
Craig Steele
Comments