Digital
Sharing and Reuse Conference: Bucharest 2019
June 21, 2019 by Stewart Hamilton No Comments | Category Data
Blog by Sophie Finlayson, Scottish Government – Data, Statistics and Digital Identity Division.
We wanted to share a few of the highlights from the European Commission's Sharing and Reuse Conference which Roger Halliday and the Data Standards team attended in Bucharest last week.
What's it all about?
The European Commission run a programme called ISA2 which supports the development of digital solutions to help public sector administrations across Europe reduce their IT costs and improve interoperability.
It's all about working together, sharing the load, and saving money.
EU member states can propose a solution to the Commission which, if approved, may be eligible for funding and is promoted in the ISA2 networks. The programme builds a community of shared digital development to foster interoperability and serve the greatest number of people.
What are the basic principles of ISA2?:
– Collaborate to identify common needs
– Adopt business models that facilitate sharing and reuse
– Document share and reuse common solution building blocks
– En-hance cross organisation coordination
Sharing and Reuse awards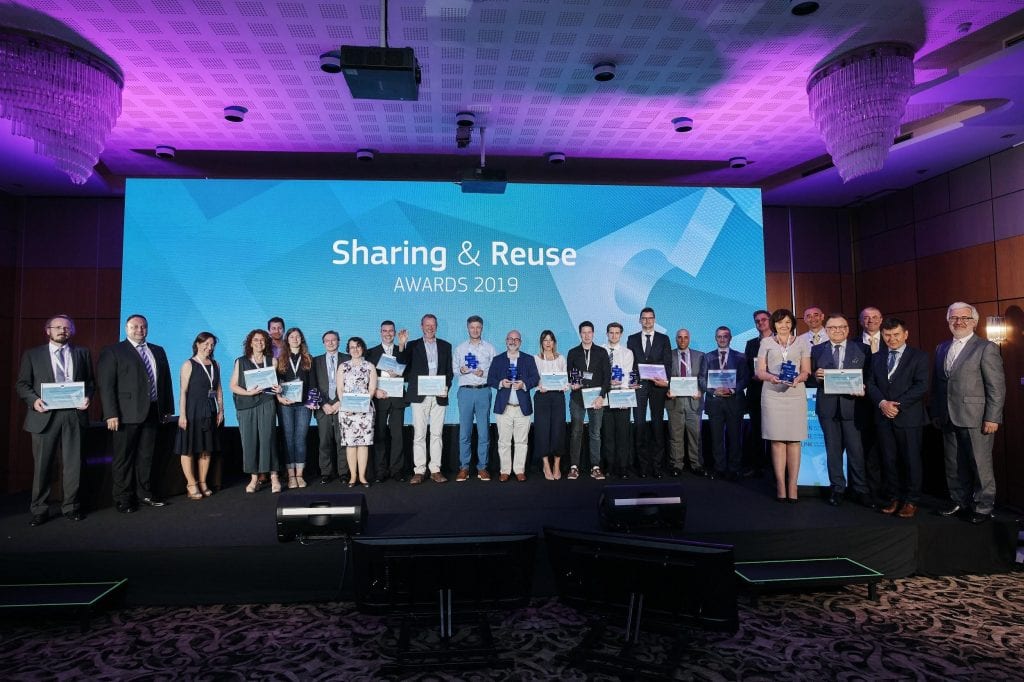 One of the biggest events at the conference was the announcement of the sharing and reuse awards' winners. There were 68 digital solutions submitted from across the EU which offered a fantastic insight into the wider digital public administration.
We've included a summary of the winners in each category below with a link to more details. If you see something which you think could be used in your work, please reach out to the project team. If not, there are many more reusable solutions on the ISA2 site.
1. Most innovative open source software
Winner: France
Solution: OpenFisca
What is it?: Transforms legislation into code and allows you to do things like simulate the budgetary consequences of government reforms. Citizens can use it to assess their entitlement to social benefits across different agencies.
2. Open source software with the biggest impact on citizens or business
Winner: Estonia
Solution: Open-eID
What is it? : A collection of software components which supports different operations using cryptographic tokens (such as digital ID cards). These components can do things like process digitally signed documents, encrypt/ decrypt files, and provide authentication in a web environment.
3. Most innovative shared IT services
Winner: Italy
Solution: YUCCA Smart Data Platform
What is it?: This is a cloud self-service platform which helps citizens and business create applications based on Big Data.
4. Shared IT services (commonly developed or shared) with the biggest impact on citizens or business
Winner: Belgium
Solution: e-Health Platform
What is it?: Public social security institutions in Belgium have teamed up to promote and amplify software and services re-use. They exchange best practices and detailed descriptions of reusable components.
Comments