European Structural and Investment Funds
Lead Partner event on 20 February 2019
March 18, 2019 by Patrick Douglas No Comments | Category Events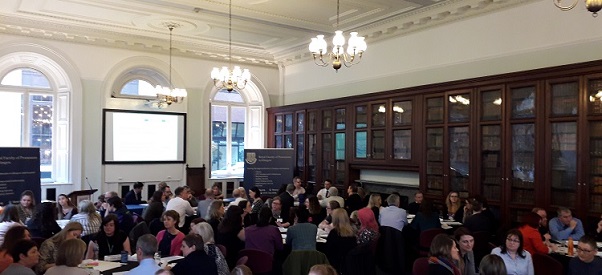 On 20 February 2019, eighty representatives from Lead Partners gathered in the Royal Faculty of Procurators in Glasgow for our first engagement event of the year.
How the day went
Minister for Trade, Investment and Innovation Ivan McKee opened the event with a keynote speech. He praised attendees for their role in continuing to make important and long-lasting achievements from projects funded in the current ESIF programme, which he had seen first-hand at site visits in December 2018.
However, he also expressed disappointment that the present pace of delivery would lead to a further decommitment of funds. He urged attendees to work together and do all they could to ensure we make the most of the money at our disposal. A copy of his speaking notes in full is available.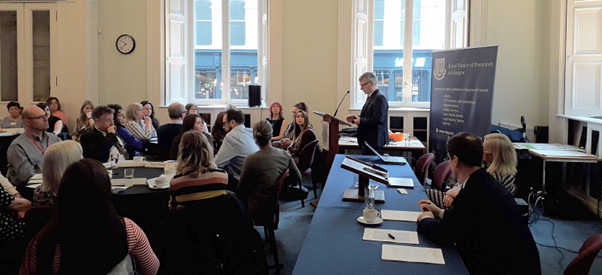 From 11 till 2 o'clock, attendees engaged in roundtable discussions. David Anderson introduced the sessions with key facts and figures, and then representatives from the Managing Authority facilitated discussions at each table. The four sessions were colour-coded and were themed around finding ways to improve:
Expenditure (yellow)
Performance (blue)
Delivery (pink)
Planning (green)
The discussions were lively and facilitators wrote down key topics and suggestions raised by attendees on post-it notes. When the sessions were finished, the notes were placed on noticeboards for attendees to view and reflect on.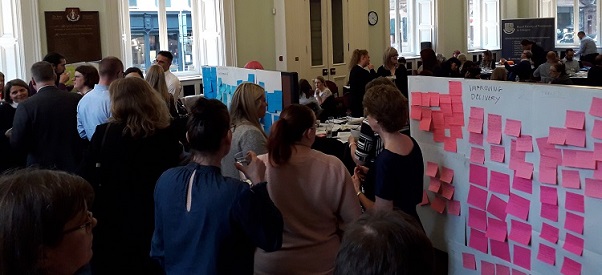 In the afternoon, Jim Millard gave presentations on fraud awareness and the process for Article 125 Stage 2 monitoring visits, Kayleigh McLean provided an update on latest changes to EUMIS, and Ian Anderson reminded attendees of the importance of State Aid as Scotland faces exiting the EU.
A copy of slides from the event are available.
Reflections on discussion sessions
The roundtable discussions produced many talking points and, based on the feedback survey results, this section of the agenda was popular among attendees. Despite the range of organisation types in attending common issues arose during the conversation, including:
Claims and verification processes are slower than desired
Evidence requirements are burdensome and difficult for certain participants
Inconsistent interpretation of rules between the Managing Authority (MA), LPs and Audit Authority
Site visits from MA have been helpful
Communication about priorities and deadlines could be clearer
The wordclouds below capture the most common words used during each session: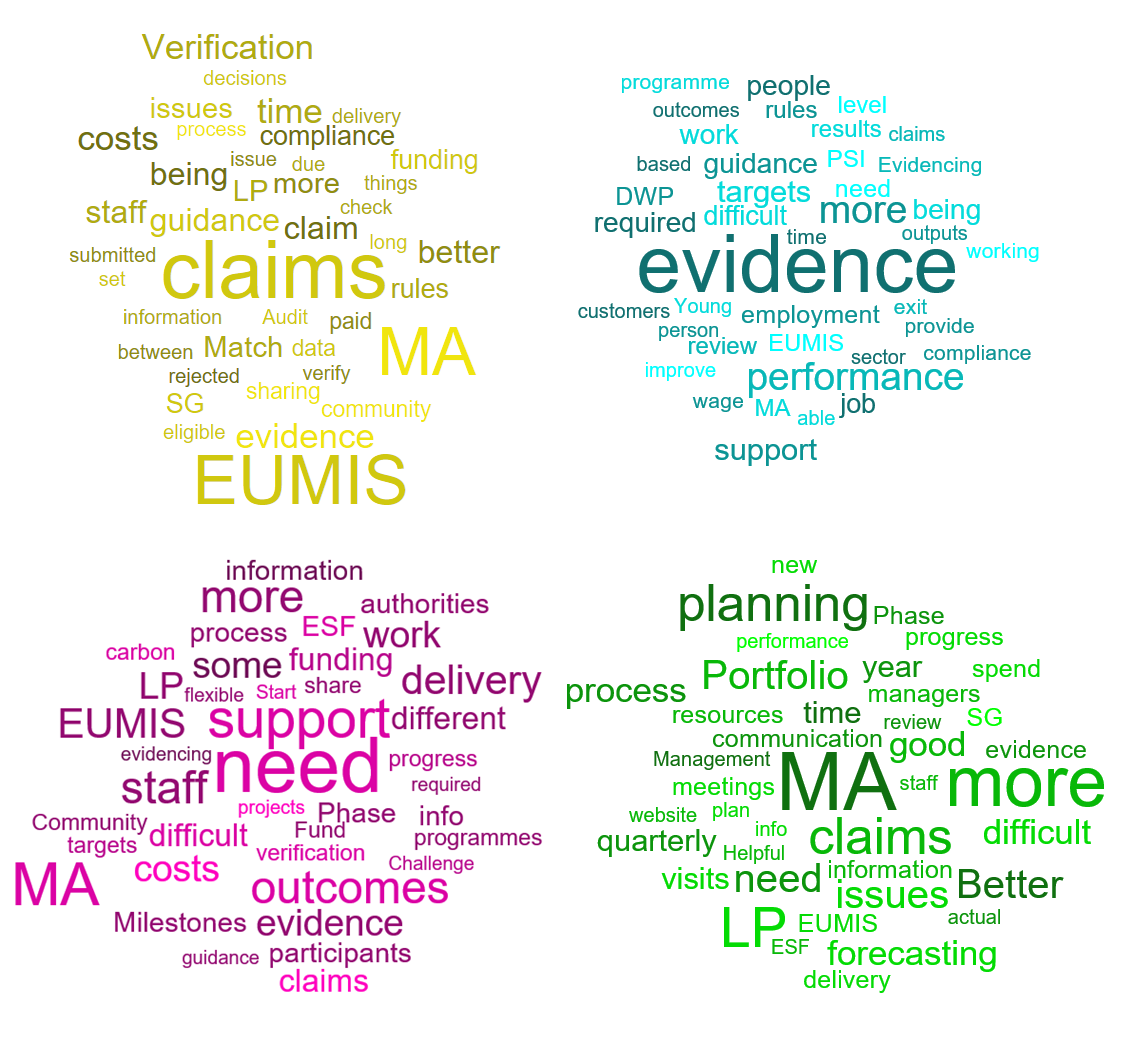 At the end of the discussion sessions, we said we would collate the comments made by attendees on post-it notes and attempt to create practical actions as a result. This is an ongoing piece of work that we would like to revisit at future events and future blog posts. Some of the comments are requests that can be answered without much difficulty, while others require careful consideration on the best way to resolve them. Therefore this process will take some time and we ask for your patience while we look at the best ways to put your suggestions into action.
In the short term, we will put in place the following actions to address the issues raised at the event:
Provide more updates through e-bulletin, blog and events on upcoming priorities and deadlines throughout the year
Consider timescales for acknowledging and responding to queries.
Examine the benefits of a return to on-site visits.
Consider requests for increased management costs to support projects.
As Ivan McKee mentioned in his speech, Lead Partners are asked to look at the ways in which they can improve expenditure, delivery, performance and planning. In the spirit of cooperation, we ask for Lead Partners to:
Speak to portfolio and compliance managers with any proposals to move funds between operations.
Ensure that third parties are only being asked for the minimum evidence required and discuss with us to ensure the requirements are clear.
Contact us with training requirements.
We thank Lead Partners for their contributions at the event and look forward to providing an update in the future on actions taken as a result of your comments.
Feedback survey results
34 attendees responded to the Lead Partner event survey. Overall, the results reflected the atmosphere on the day that it was a positive event. We will take note of the comments made and make changes where we can.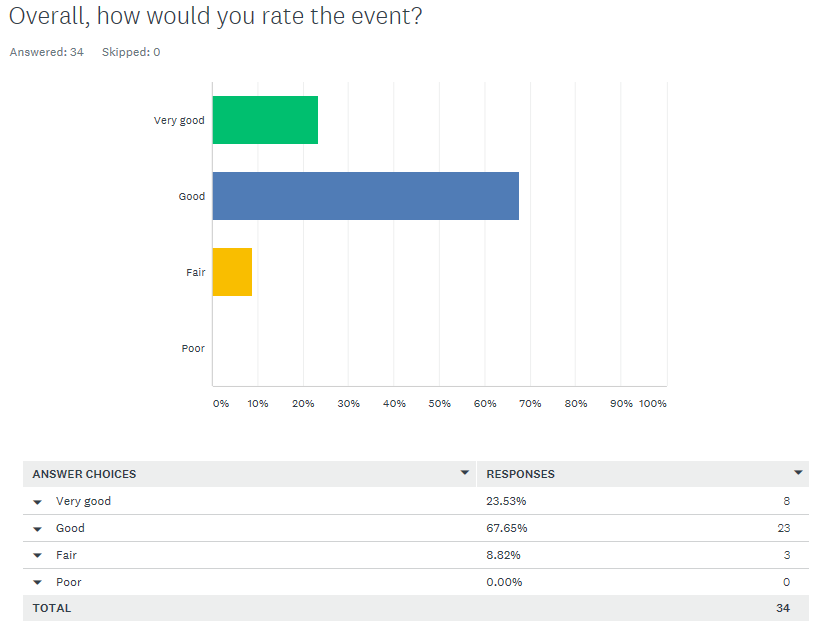 A copy of the feedback survey results is available.
Thank you to those of you who came and contributed to February's Lead Partner event. We hope to see you at our next event which we expect to take place this summer.
Tags: events
Comments