Health and Social Care
The Carers Parliament 2015
October 22, 2015 by Linda White No Comments | Category Uncategorized
The Carers Parliament was held on 6 October with carers from all across Scotland attending. Carers took part in a range of discussions on topics including employment, finances, health, services, education, and support when caring ends.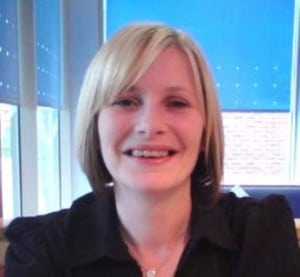 There were many issues highlighted that were cross-cutting – where action or inaction in one area directly affects more than one or indeed all areas of their lives.
Carers noted that information and communication were critical – carers may not know what options for practical and financial support and in sustaining a life outside caring are available without this.
Most also noted the need for a single point of contact, saying that this would reduce bureaucracy and enable them to only to have to tell their story once. This needs one professional to take a lead over everything not multiple professionals, many of whom do not appear to carers to communicate with one another.
The importance of carers own health and wellbeing is critical. Carers need both time and effective support to attend to their own health and to have opportunities to take part in activities to reduce isolation and improve wellbeing. Issues such as lack of training and regular breaks and ineffective hospital discharge have a direct impact on the health and wellbeing of carers and their ability to sustain their caring role.
Carers also spoke about the wider impact caring had on their lives and their hopes and aspirations outwith caring and for the future. Tightening eligibility of social care services and lack of flexible work opportunities meant many carers had limited opportunities for paid employment. This means, for many, that they are reliant on a benefit system that is inadequate, inflexible and stressful and which does not recognise the additional costs of caring and disability.
One important message was that new powers over financial support for carers should be designed with carers, recognise all carers and link with existing powers (e.g. concessionary travel, help at school for young carers and grants and practical help in further education) to better support carers.
Finally, one thing that links all of the discussions is that, one day, caring will come to an end.  Carers need support and services to be available and responsive to this eventuality. The type of support needed will vary depending on individual and caring circumstances. Parents with an adult disabled child may need support with financial and practical planning for their child to live independently. Other carers may need access to bereavement services and/or help to get back into employment.
The key message is that all carers should be offered help to plan for the future from the outset and offered individualised support when caring comes to an end.
A full report about the Carers Parliament giving more detail and exploring these and other issues in more depth will be available in due course at www.carerscotland.org.
For more information contact Fiona Collie at Carers Scotland.
Tags: Carers Parliament 2015, Carers Scotland, Challenges, Discussion, Solutions, support
Comments