Marine
A day worth opening our doors for
September 15, 2015 by Marine Directorate Communications No Comments | Category Compliance, Marine Directorate general, Marine Directorate Science, Marine Litter

On Saturday 12 September, the Marine Laboratory opened its doors to the public as part of 'Aberdeen Doors Open Day'. What a day it was! We were a very popular location with visitors arriving as soon as we opened at 10 am. Throughout the day there was a continuous stream of people which meant that our staff were kept busy throughout the whole day.
I am immensely proud of the enthusiasm, expertise and dedication shown by all the staff who contributed, leading up to and, on the day. There had clearly been a huge amount of preparation, there being activities and displays of interest to all ages. Many of the activities were interactive, allowing the visitors to smell, taste, see and feel what we do. The comments in the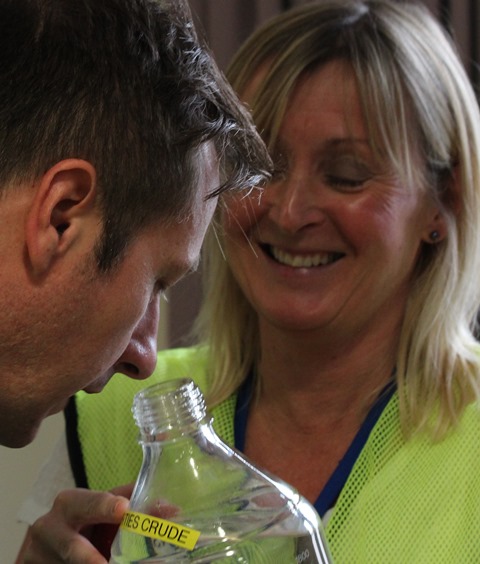 visitors book are testament to an experience enjoyed by all 192 people who came to see us; the most we have had in a Doors Open Day event.
Over four exhibition rooms we had: intriguing games, gummy bear DNA helixes, 80 species of fish and shellfish,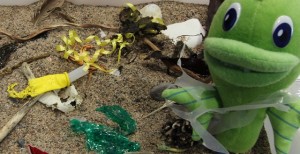 dolphin and shrimp noises, marine litter and microplastics demonstrations, a virtual tour of the MRV Scotia, fish scale reading, fishing industry economics, parasites, cultures, sensory assessment, diagnosing a disease and learning how to correctly pipette a liquid. No wonder it took some of visitors the best part of two hours to get round everything!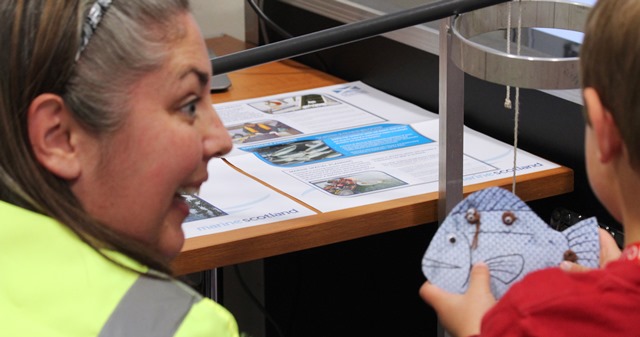 Our science is important in terms of providing the evidence base to ensure we achieve the Scottish vision for our seas and oceans – it clearly captivated those who visited. We had a good story to tell and did so with first class graphics and high quality displays. However, what made the day a success was firstly the clear enthusiasm and dedication shown by the staff of Marine Scotland Science, but also the many folk who took the time to visit the Marine Laboratory and who actively listened and took part in the activities – many thanks.
Professor Colin Moffat
Head of Marine Scotland Science
Comments