Marine
MEDIN are upgrading and want your views
January 12, 2016 by Marine Scotland Communications No Comments | Category Collaborations, Marine Directorate Science
M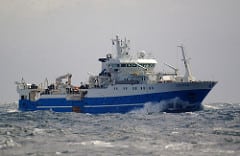 arine data are held by many organisations in the UK and are collected for many different purposes:
for the timing of tides to determine the position of submerged obstacles
about the position of submerged obstacles
for marine conservation
to monitor and forecast weather and ocean states
to site marine structures
for scientific research to understand marine processes
The Marine Environmental Data and Information Network (MEDIN) promotes sharing of, and improved access to, these data. It is an open partnership and its partners represent government departments, research institutions and private companies.
In 2016, they will be undertaking a complete redesign of the MEDIN portal, and to ensure that it's the very best it can be for users, they're inviting you to get directly involved in the planning stages of this project by completing a quick online survey. Taking part in the survey will take less than 10 minutes, and will really help them build the best system.
Further Information
Comments